Did A Woman Really Have A "Full Body Orgasm" During A Performance By The Los Angeles Philharmonic?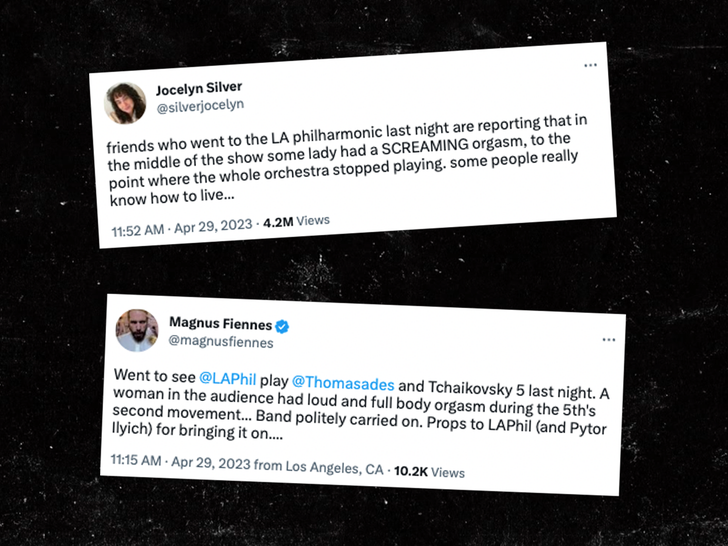 You may have heard the reports this past weekend. A woman reportedly had a "full body orgasm" while watching the Los Angeles Philharmonic perform at the Walt Disney Concert Hall on Friday night.
The L.A. Times actually wrote a story on this, and they claim the unnamed lady experienced the orgasm while watching the orchestra play Tchaikovsky's Fifth Symphony.
One witness seated near the woman told the newspaper the following…
I saw the girl after it had happened, and I assume that she … had an orgasm because she was heavily breathing, and her partner was smiling and looking at her — like in an effort to not shame her. It was quite beautiful.
Another person at the concert tweeted about the experience, writing that the woman had a "loud and full body orgasm" to the sounds of the music.
A third person noted the orgasm hit during a "romantic swell" in the melodies.
One can't know exactly what happened, but it seemed very clear from the sound that it was an expression of pure physical joy.
Some people believe you can hear the orgasm in the clip below…
It's worth noting that one other person who was in attendance claims the woman was NOT having an orgasm. They claim she had a "breakdown of some sort" and that everyone in the crowd was worried for her.
So who knows what truly went down. It was either a very powerful orgasm or a complete breakdown… or perhaps a little mixture of both?
---