'Yellowstone' Star Kevin Costner Claims To Be "Blindsided" By His Wife's Divorce Filing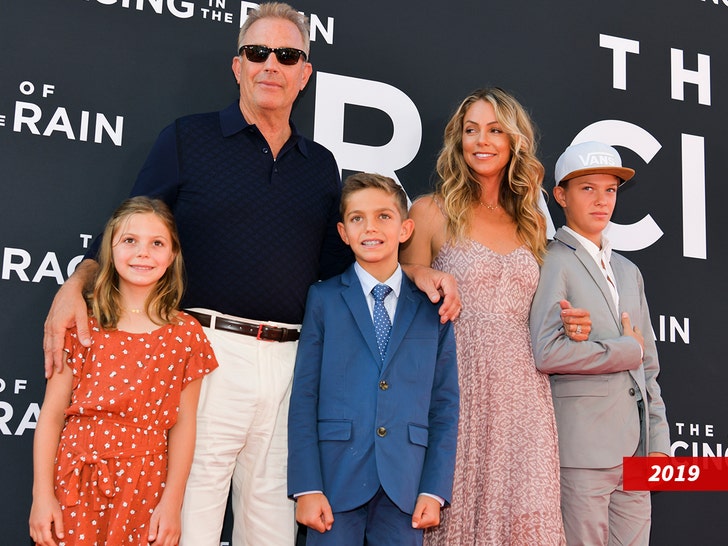 There is a lot of drama in Kevin Costner's life at the moment. The 68-year-old actor is reportedly in a tiff with 'Yellowstone' creator Taylor Sheridan, and according to the most recent reports, Costner plans to leave the show after this fifth season concludes, which if true, is a huge blow to the series. It's one of the more popular shows in the country, so to have the star leave? Yikes.
But beyond work drama, Costner also has home drama. His wife, Christine Baumgartner, filed for divorce on Monday after 18 years of marriage.
The designer cited "irreconcilable differences" as the reason for the divorce and was spotted without her wedding ring on Wednesday, so it seems pretty official on her part.
According to insiders, Costner was "blindsided" by the divorce filing. The source adds that the star is still in shock and does not want a divorce. He would still take her back, according to the source.
His rep sent out the following statement:
It is with great sadness that circumstances beyond his control have transpired which have resulted in Mr. Costner having to participate in a dissolution of marriage action.
It's worth noting that while Costner is trying to play the victim here, he has been accused of cheating on his wife. There was a rumor going around that he was having an affair with someone on the set of Yellowstone.
But of course that's just speculation, and his team says there is zero truth to the rumor.
The estranged couple have three kids together, ranging from age 15 to 12, and Costner is requesting joint custody. Something tells me this is going to be a drama-filled divorce battle in court.
---