Will Smith And Martin Lawrence Involved In Dramatic Shootout In Atlanta, But Don't Worry… It's For 'Bad Boys 4'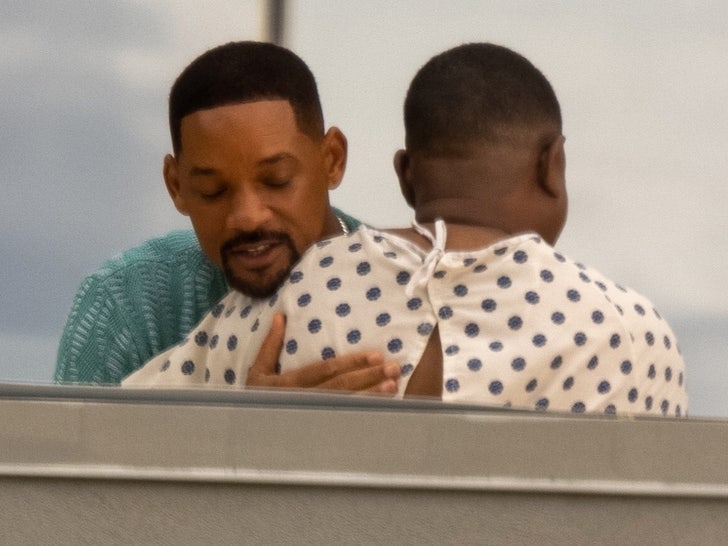 Back in 2020, just a couple months before the pandemic, Martin Lawrence and Will Smith dropped 'Bad Boys for Life' in theaters across the country. It was the first 'Bad Boys' film since 2003, so people were obviously excited.
The film ended up making over $400 million worldwide at the box office, which made it the highest grossing movie of 2020, which is not surprising considering the world shut down just a few months later.
Anyway, the movie was a huge success, and now they're making Bad Boys 4. Filming is happening right now in Atlanta. TMZ obtained footage from the set, showing a fairly realistic-looking action scene going down at a parking lot.
As you can see, it's action-packed … with Will and Martin, AKA Detectives Mike Lowrey and Marcus Miles Burnett, respectively — at the center of it all. The movie's leading men are walking through the lot when they get ambushed with a hail of gunfire .. and try to take cover while firing back at the bad guys.
Check it out below…
Martin and Will have been in Atlanta filming since at least April, so they're probably approaching the end of filming. We have to imagine they'll be wrapping within the next week or two.
No word on when this movie is expected to hit theaters, but the third installment was released in the month of January, so it's possible this sequel could hit theaters in January 2024.
We'll keep you posted.
---