Shawn Mendes And Camila Cabello Are Still Going Strong, Spotted Holding Hands During NYC Stroll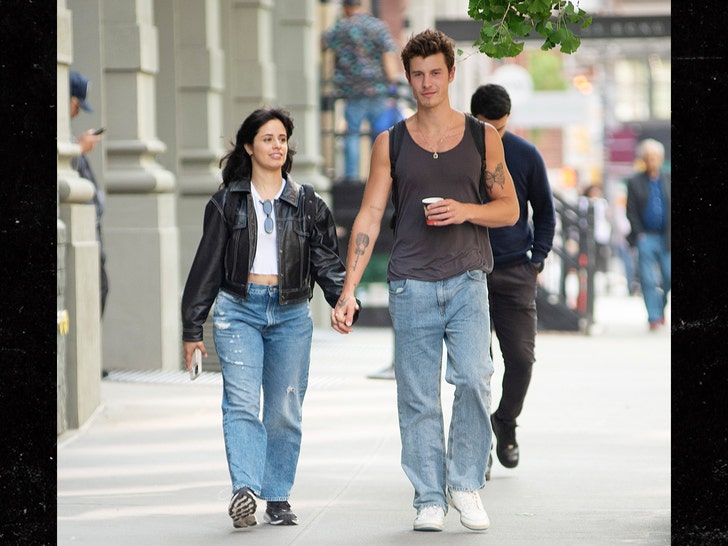 They just can't quit each other. Shawn Mendes and Camila Cabello were spotted holding hands while walking the streets of New York City on Tuesday.
It looks like they were on a little coffee run. It also looked pretty casual, as Shawn wore jeans and a tank-top, and Camila wore jeans and a cropped t-shirt. It honestly looked a lot like the morning walks they'd take together during the pandemic in Florida.
They appear to be fully back together at this point. You'll remember they first started dating in 2019, and then broke up back in November of 2021.
Everyone believed they were over for good, but the two stars shocked their fans last month at the 2023 Coachella Music Festival. They were spotted making out at the event. At the time, their reps claimed it was just a "one night heat of the moment," type thing, but then a week later, they were spotted holding hands in Santa Monica.
Now, we have these photo from NYC. It certainly looks like they're an item once again.
In addition, Cabello teased a song titled 'June Gloom' on Instagram with lyrics seemingly inspired by her on-again beau: 'Are you coming to Coachella? / If you don't, it's whatever / If you do, honey, it'll be all I think about.'
We'll see how long they can last this time. Shawn is just 24-years-old, and Camila is 26, so they still have a lot of time to figure things out before settling down.
---