Jennifer Lopez And Ben Affleck Drop $60 Million Cash Money On New Mansion In Beverly Hills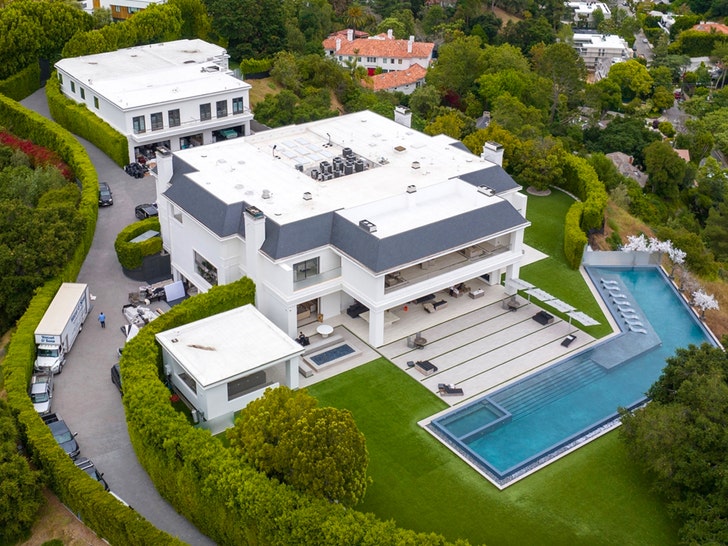 It looks like Jennifer Lopez and Ben Affleck's two-year-long search for a home has finally come to an end. The married couple just bought a huge mansion in Beverly Hills for a cool $60.85 million, and yes, they paid cash money.
And they actually got a deal on the place because it was originally put on the market for $135 million, but it was dropped to $75 million earlier this year.
The gorgeous home boasts over 38,000 square feet and has 12 bedrooms and 24 bathrooms, because you never know when 24 people will need to use the restroom inside your home at the exact same time.
In addition to the 24 bathrooms, the property also has a full basketball court, gym, pickelball court, boxing ring, bar, and a sports lounge.
The home also has a zero-edge pool, a guest penthouse, a caretaker's house, a 12-car garage and enough room to park a staggering 80 cars on the lot.
It's also a very private piece of property. It has a two-bedroom guardhouse and both entrances can only be accessed through private and gated streets. So there won't be as many Dunkin Donuts paparazzi shots of Ben. His previous home was accessible to anyone.
Apparently, the pair couldn't wait to move in, as paparazzi captured photos of swanky furniture being loaded into the house on the same day that the deal closed.
Bruh… look at all this furniture…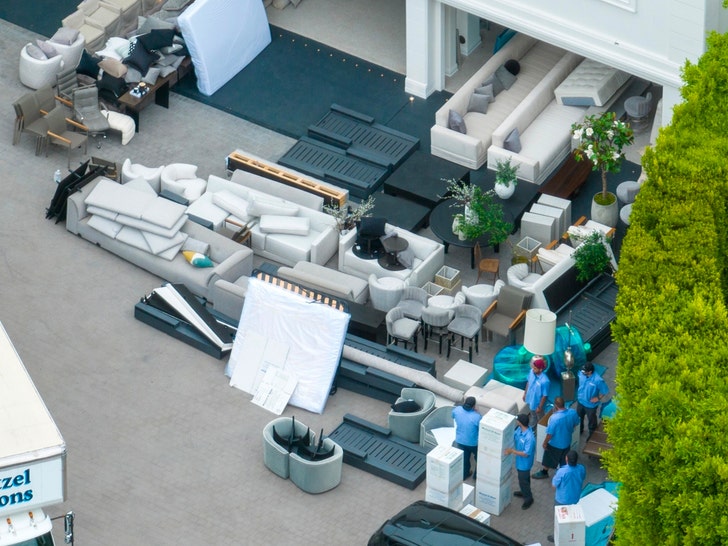 ---