Lamar Odom Steps Up To Help Bam Margera, Invites Him To One Of His Own Facilities
Former NBA star Lamar Odom nearly lost his life to a sex and drug addiction. You'll remember he passed out at a brothel in Nevada and was in a coma for a bit. Doctors didn't know if he'd come out of it. Thankfully, he made it out alive, and now several years later, he's doing better than ever.
In fact, Odom invested in a bunch of rehab facilities earlier this year to focus on trying to help others in his position.
And now, he's trying to get 'Jackass' star Bam Margera some personalized help. As you all know, Bam has been struggling with a drug and alcohol addiction for years now, and just recently he was placed on a 5150 psychiatric hold after threatening to smoke crack with "the bums" until he dies.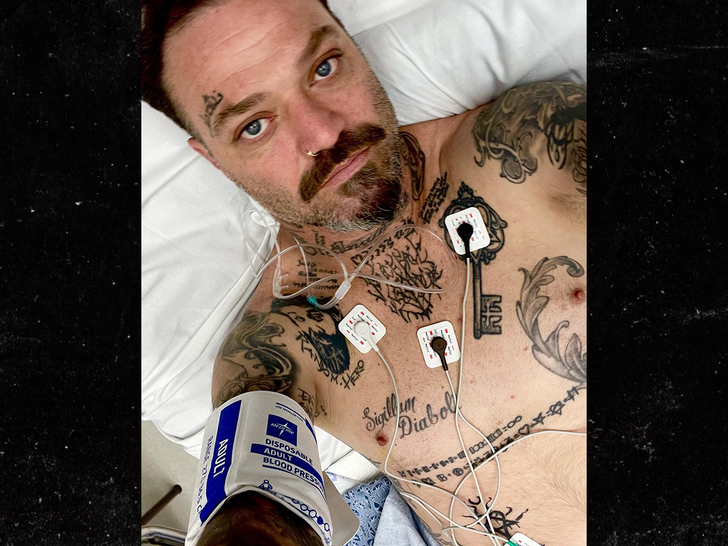 Bam has been in and out of rehab before, but it's never really stuck for him, mostly because he tries to run out of them all.
This is why Odom is stepping in. Lamar was reportedly with Bam as he was discharged from the psych hold. From there, they put him into detox at one of the facilities Odom invested in.
After detox, our sources say the plan is for Lamar to get Bam into a rehab facility for continued care … lucky for Bam, Lamar owns multiple rehab locations, so you gotta imagine he'll get some of the best care.
It's certainly a great sign, but at the end of the day, it's all up to Bam. We have seen this same story before, and it typically ends with him sneaking out of the rehab facility.
Hopefully Odom can really give Bam some one-on-one care, as opposed to just dumping him off at a facility once the detox ends. Bam needs to feel like someone cares, and maybe Odom can be that person for him.
We'll see what happens.
---