Ethan Slater's Estranged Wife Calls Out Ariana Grande For Stealing Her Man And Wrecking Their Marriage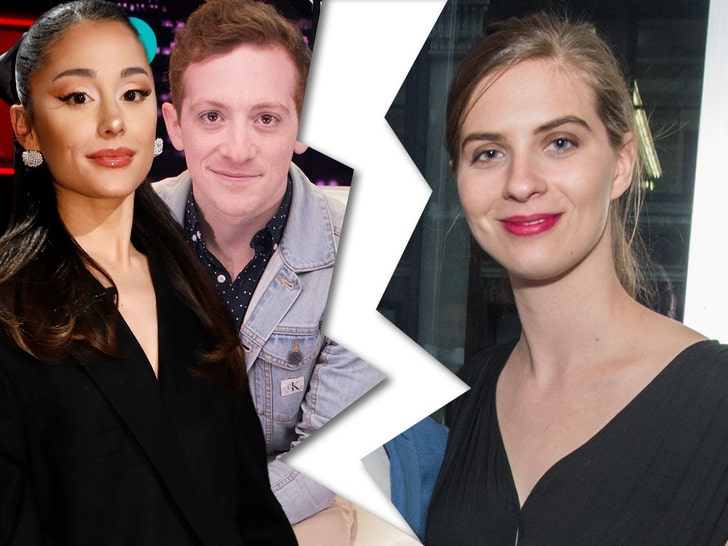 As we told you earlier this week, Ariana Grande and her 'Wicked' co-star Ethan Slater are officially dating, much to the surprise of Slater's now estranged wife, Lilly Jay.
Sources claim she was blindsided by the affair and had no idea Slater was cheating on her with Grande. To make matters worse, she and Slater share a 10-month-old baby together.
Now, Jay is speaking out on the matter. She told PageSix that Ariana is clearly not a girl's girl.
"[Ariana's] the story really. Not a girl's girl. My family is just collateral damage," she told the site. She went on to say that the real "story" is Grande and Dalton Gomez, but we're not exactly sure what she means by that. Gomez is Grande's estranged husband, but sources claimed they had split before Grande got with Slater.
Perhaps Jay is trying to claim Grande also cheated?
In any event, Slater is trying to clean his hands of Jay. On Wednesday, he filed divorce papers in New York City, so it looks like things are pretty official. It's a sad end to their relationship. According to the insiders, they were high school sweethearts.
And while Jay is clearly saying that Slater cheated on her with Grande, other sources say they were separated at the time and Jay is simply bitter.
Sources tell Page Six that Jay has been 'calling every news outlet to get this story out' while acting differently toward Slater behind-the-scenes.
So who knows what's going on, but this isn't the first time Grande has been accused of stealing someone else's man, so it certainly wouldn't surprise me to learn that she had no problem taking Slater away from Jay and his family.
---