Steph Curry Sings His Heart Out While Onstage With Paramore… DUDE WAS INTO IT!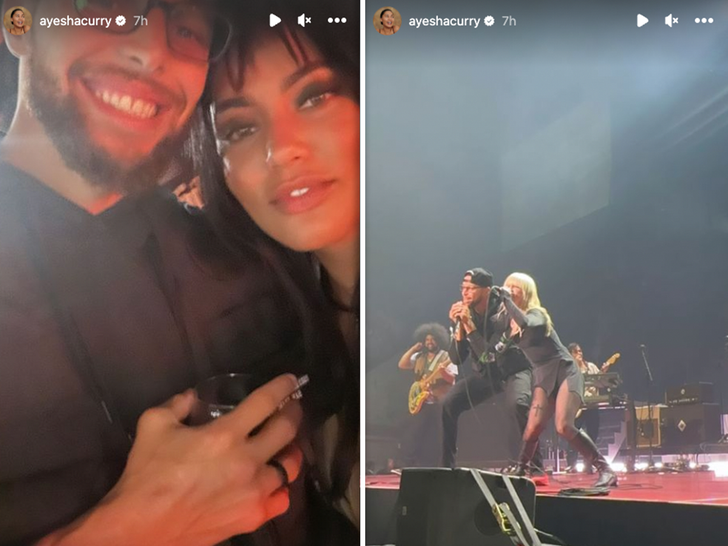 We're used to seeing Stephen Curry ball out on the basketball court, but the dude decided to ball out on the concert stage on Monday with rock band Paramore.
The NBA player joined Hayley Williams and the rest of the band during their stop in San Francisco this week. He was brought onstage during the middle of the concert to help Hayley sing their smash hit, Misery Business.
And we have to give Steph some credit here. Not because he can sing. He definitely can't. But he did give us lots of energy, and honestly, that's all you can ask for.
Man. Talk about an A+ for effort. More power to him.
Apparently, Steph is a huge fan of the band. They even performed at his 30th birthday celebration back in 2018, so their relationship dates back more than a few years.
Curry has been all over the music industry this offseason — the 35-year-old was also spotted at Drake's concert, and more recently, he appeared in Tobe Nwigwe's music video.
It's been an active offseason for Curry. He and his wife, Ayesha, just celebrated their 12th wedding anniversary with a trip to Greece. Nice to see they're still going strong.
---