Escaped Prisoner Danelo Cavalcante Allegedly Survived On Watermelon And Creek Water For Two Weeks
If you've watched the news even just for a second the past two weeks, you've probably heard about Danelo Cavalcante, the dangerous criminal who escaped from a prison in Pennsylvania.
Back in 2021, he was charged with the murder of his girlfriend, reportedly killing her in front of her children. He was also accused of a separate murder that reportedly happened in Brazil.
So when he escaped from prison two weeks ago, everyone was worried about what he might do.
In late August, Cavalcante broke out of Chester County Prison, scaling a wall and climbing over razor wire before dashing across a roof and jumping to the ground below to make his escape. A fugitive task force searched high and low for him as Pennsylvania was gripped with fear.
After a 14-day manhunt spanning many miles, officers were able to capture Danelo earlier this week. We have to imagine he'll now be watched 24-7 in prison.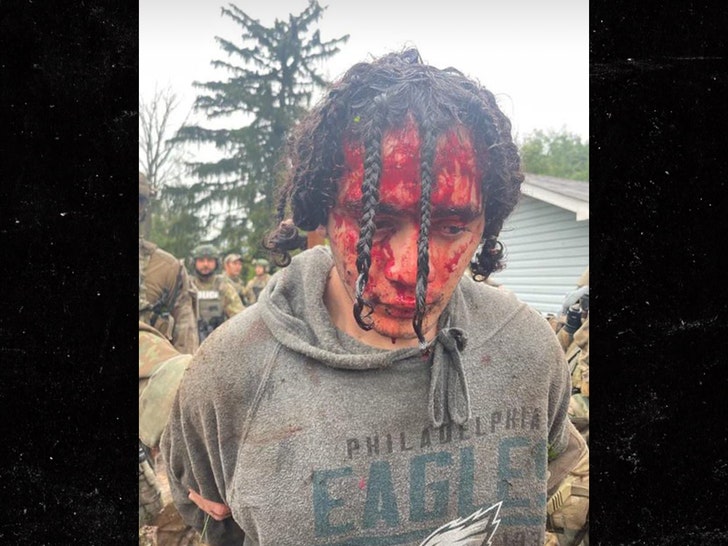 But how did he survive for two weeks out in the wild with no resources? Well, Supervisory Deputy U.S. Marshall Robert Clark, claims Danelo ate lots of watermelons from a farm and drank water from creeks and streams, which was a risky thing to do, but obviously he was in no position to be picky about his water source.
He mainly moved around at night and buried himself in thick brush. He also covered his poop with leaves.
Clark appeared on Chris Cuomo's NewsNation show Wednesday night, saying Cavalcante had a few close calls with officers, who almost stepped on him while he was under the thickets. In fact, the tactical team was only 7-to-8 yards away from Cavalcante on three occasions.
Crazy stuff. He couldn't have survived much longer out there. Makes you wonder if a part of him was hoping he'd get caught.
---