Khloe Kardashian Reveals Noticeable Indent On Cheek After Skin Cancer Removal Surgery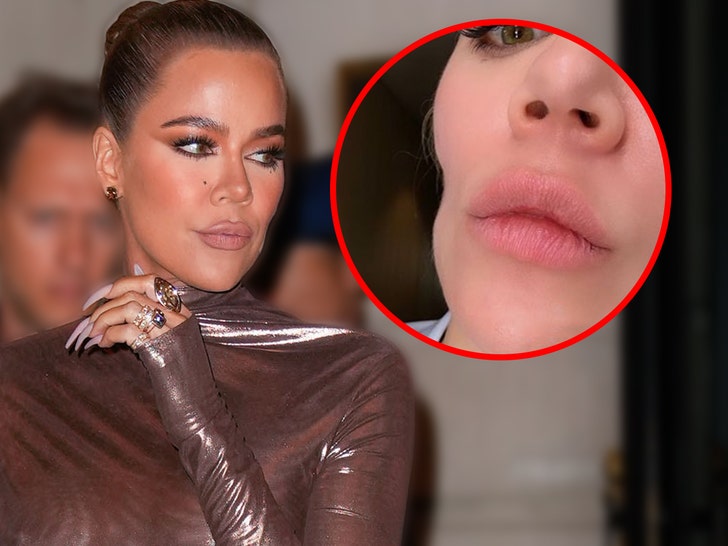 Did you know that skin cancer is the most common cancer in the United States? According to current estimates, one in five Americans will develop skin cancer in their lifetime. The good news is that it's one of the most treatable cancers…. BUT ONLY IF YOU CATCH IT EARLY!
This is why Khloe Kardashian is sharing her recent skin cancer journey, to raise awareness.
The 39-year-old reality star posted a series of snaps to her Instagram Story on Tuesday (Sept 19) showing off an indention on her face. "For those who do not know I had a skin cancer scare on my face," she wrote alongside the photos, adding, "We had to remove a tumor from my cheek, I was left with an indention."
She explained that she walked around for nearly a year with the indention before having it filled in. She had to wait a while to make sure it was safe to operate on the area again.
Khloe also shared photos taken right after the tumor removal, and you can see, the scar looked pretty gnarly…
She also made sure to thank her surgeon, Dr. Garth Fisher, for doing such an incredible job.
Not only did he remove the tumor and made sure that I am completely cancer free but he did such a f—ing stellar job on making my scar as small and beautiful as possible.
Shoutout to Dr. Fisher!
Let this be a warning to all you out there… check the marks on your body! If something appears to be growing in size or changing colors, get it checked ASAP!
---