Remember Oliver From Hannah Montana? Well, The Actor Behind The Character Was Just Arrested For Public Intoxication
If you're in your late 20s or early 30s, chances are you grew up watching the Disney Channel, and if you did, you probably remember watching a lot of Hannah Montana, one of the network's most popular shows.
The show produced multiple stars, including Miley Cyrus and Emily Osment. Unfortunately, the same can't be said for Mitchel Musso, who played their best friend Oliver on the show.
The now 32-year-old actor hasn't had much luck in Hollywood (aside from some good voice work) following the success of Hannah Montana. In fact, he's no longer living in Hollywood. He has since moved back to his hometown of Rockwall, TX, which is just 25 minutes away from Dallas.
And just a few months ago, he was arrested in Rockwall at a hotel for public intoxication. The arrest produced this sad looking mug shot…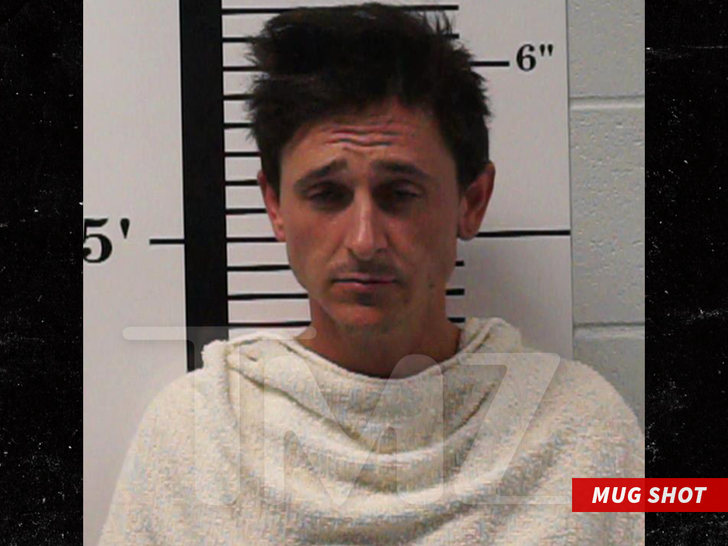 Yikes. What is he wearing? A robe? Dude looks like he just woke up from a 246 hour nap.
TMZ reports:
Mitchel was cuffed back in August after Rockwall PD responded to a call at a hotel where people were claiming the actor was acting belligerently and had stolen something from the food market. We were told hotel staff demanded he pay for the product, but he allegedly became verbally abusive … and when cops found him outside the hotel, they determined he was under the influence.
After being released, Musso sent out a statement claiming he was not under the influence and the whole thing was a big misunderstanding, but damn… doesn't he look under the influence?
What's interesting though is that the Rockwall PD just dropped the case. The case was dismissed, but no reason was given, which means that's the last you'll hear of this. No body cam footage or surveillance footage will be released. All we have is this legendary mug shot photo.
But seriously, we hope the dude is okay. And if does have some sort of addiction, hopefully he's getting the help he needs.
---