Kim Kardashian HD Wedding Video Clip and Photos!!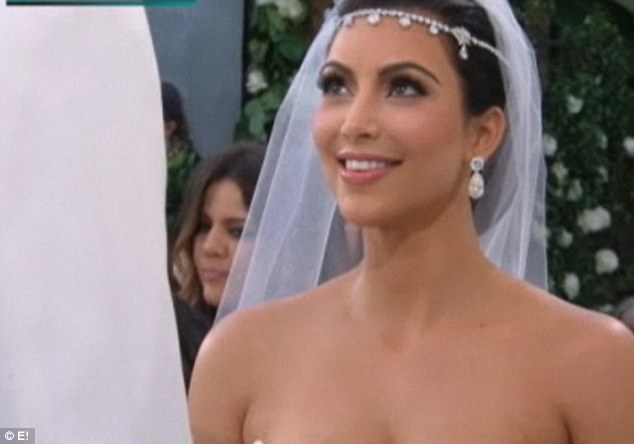 Scroll all the way down for the video clip………..
I'm not sure how long I will be able to keep these photos & video clip up.  Either everyone will have them, or I will receive a letter from "The Man" telling me to take them down, but it is, what it is?
Aside from the Groom – Everything looks beautiful.  The total cost of this extravagant affair…..wait for it….wait for it….-$17.9 million.  That's right, they made $17.9 million.
$15 million: For the aforementioned Kim's Fairytale Wedding: A Kardashian Event, a four-hour, two-part wedding special on E!
$2.5 million: For the exclusive photo rights with People
$300,000: Exclusive photo rights to bridal shower withOK!
$50,000: For having bachelorette party at Tao in Las Vegas
The couple also took in a ton of wedding freebies including:
$60,000: The tally for Kardashian's Vera Wang wedding dress, and two more evening dresses.
$400,000: in Perrier Jouet Champagne
$150,000: in hair and makeup
$15,000-$20,000: Hansen's Bakery wedding cake, which was a 10-tiered affair with chocolate-chip icing [via Newser]
[sam id="5″ codes="true"] [sam id="7″ codes="true"]
---