Kourtney Kardashian Charges Fans Ridiculous Price For Meet And Greet
What do you do when you already have millions of dollars in your bank account? Well, you charge your brainwashed fans $150 to meet you!
InTouch is reporting that Kourtney Kardashian charged her fans $150 per person for a meet and greet this past weekend in Las Vegas. According to the magazine, thousands of fans waited in line outside of the Mirage Hotel only to found out it would cost them to actually meet the Kardashian star.
The fans reportedly waited in line for hours before finding out that it would actually cost to meet her. They were greeted with a little pink paper that informed them of the disappointing news.
Some fans actually paid the price to meet her, but they were reportedly disappointed with the experience. They claimed that they felt like they were rushed in and out and that it wasn't worth the hefty price tag.
An angry parent told the magazine the following,
"Don't they have enough money? Why would I pay $450 for my twin 8-year-olds and myself to meet her and get a picture?

I called yesterday and asked and they said I didn't HAVE to buy that package but now I drove down here, paid for gas and told my babies they could see her and it's changed. I'm not a fan anymore."
We have to admit, it's a really greedy and crappy thing to do, but what did you expect from a Kardashian? And one has to question why little 8-year-olds are even fans of Kourtney Kardashian in the first place. Do kids not watch Nickelodeon, or Disney anymore? Wait, that's probably a bad example…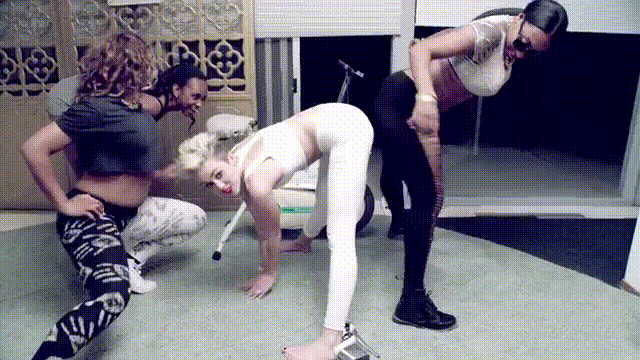 Anyway, I would never pay a dime to meet someone. I might wait in line to meet someone, but I'd never actually pay to meet another human being. The idea of it is just so ridiculously absurd. No one is that important.

[more…]
---