Justin Bieber Gets Wild In Texas Strip Club
Justin Bieber did it "big" in Texas last week when he made it rain on some strippers. At some point during the night, he even reached out and grabbed himself some a**.
"He touched my a** I almost fainted. He was like Its real!!!" a dancer that works at the club tweeted out after the incident. As you can see down below, Bieber has his shirt off (of course) and his pants pulled almost all the way down.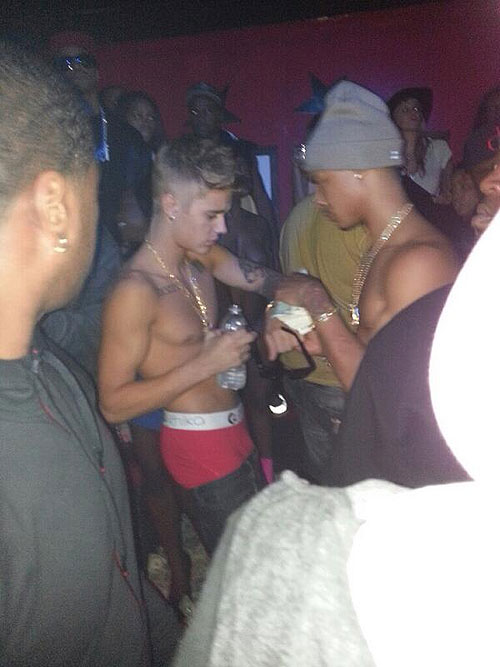 Why is he even wearing pants at this point? And how the f–k is he walking around without falling down on his bony a**? Anyway, he was in the club with boxer Floyd Mayweather Jr. and as we reported, they were making "weather" by making it rain all over the club.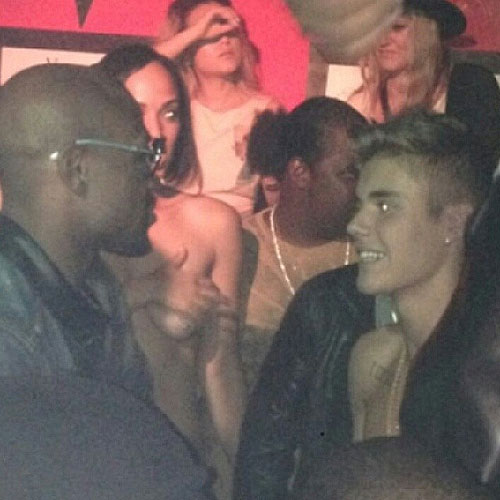 Apparently, Bieber really left his mark in the club because the dancer also tweeted this message out,
"I've danced for a lot of celebrities and they normally don't phase me but Justin just had me in shock! I am now a @justinbieber fan!"
Yeah, Justin Bieber just does that to people. I mean, who can resist a man who is dressed like that? Clearly, he knows exactly what he is doing. Pretty soon, he won't even be wearing pants anymore. He'll just be walking around in his boxers with $20,000 worth of gold chains around his neck.

[more…]
---