Ariana Grande Defends Miley Cyrus, Slams Critics
Another celebrity is coming out in support of Miley Cyrus and this time it is 20-year-old Ariana Grande.
The actress/singer was on the cover of the latest issue of Complex magazine, and she also sat down for a long interview with the magazine. During the interview, the topic of Miley Cyrus came up and Ariana revealed that she is a big fan.
"Miley looks like she is having the time of her life, and I think anybody who's giving her a hard time is wishing deep down they were having as much fun as she is right now."
[more…]

Oh no, Ariana! I thought you were cool, but it looks like you're just like the rest of them. Joining the group of people who think you can't criticize someone without being a "jealous hater."

The Nickelodeon star didn't stop there, she continued to talk about how cruel we are and how cool Miley Cyrus is…
"People are being so cruel. I think that's bullying, and she should do whatever the hell she wants. Everybody needs to have fun. If it's not your taste, don't look at it. I get so hyped up about the Miley thing because I think she's cool."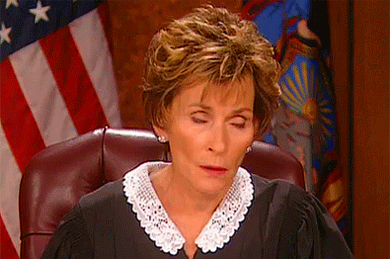 Thank you, Judge Judy. I feel your pain. I'm just over all this Miley Cyrus sh-t. I'd rather talk about bowel movements, or the latest episode of Keeping Up With the Kardashians.
---