Scarlett Johansson Thinks Porn Can Be Productive For Men and Women
Scarlett Johansson did just star in a movie about a guy who had a porn addiction, so it shouldn't be all that surprising to learn that she is a fan of the adult entertainment business.
The 28-year-old actress talked with Marie Claire UK recently and admitted that porn can be a good thing in a relationship,
"I'm sure I should have some very well-developed view on (porn's) effect on society, the ethics behind it and how it affects the kind of relationship between men and women and how it objectifies women. But I don't really think about it.

I think porn, like anything else, can be enjoyed. It can be productive for both men and women."
Sounds like she knows her audience very well. She did admit that if her boyfriend was a "porn addict" she would be "totally flabbergasted" by it.

[more…]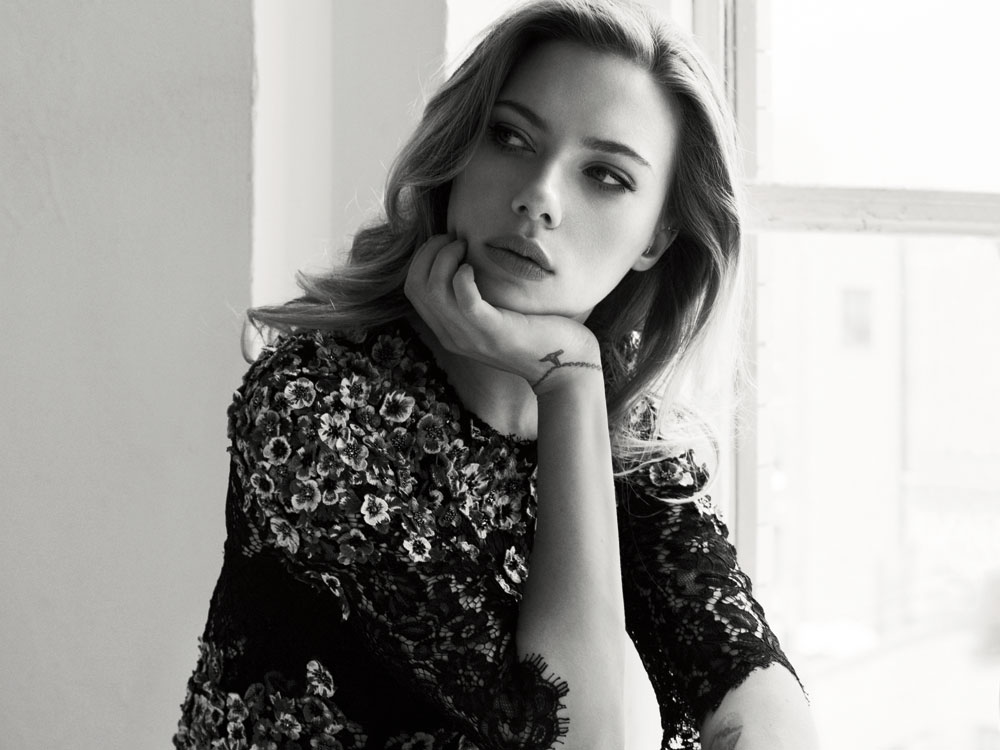 Scarlett is about to marry Romain Dauriac, and she talked about how relationships are all about compromising…
"I can certainly relate to this habit of wanting your partner to just kind of fit into this mold you've made for them. We do place pressure on somebody to just do it the way we think it should be done. It takes a lot of growth and searching to understand that it is the differences in relationships that enrich and strengthen the relationship, that help us evolve as people and partners."
You can read the full interview and see more pictures of Scarlett by clicking here, or you can just go watch some porn.
---