Vanessa Hudgens Looks Good While Jogging, Promotes Marijuana And Disney At The Same Time
Were you confused by the title? Are you wondering how someone can promote Disney and marijuana at the same time? Well, it's not all that hard actually.
Former Disney star, Vanessa Hudgens, went out for a jog the other day through Runyon Canyon and she was rocking the little shirt you see down below…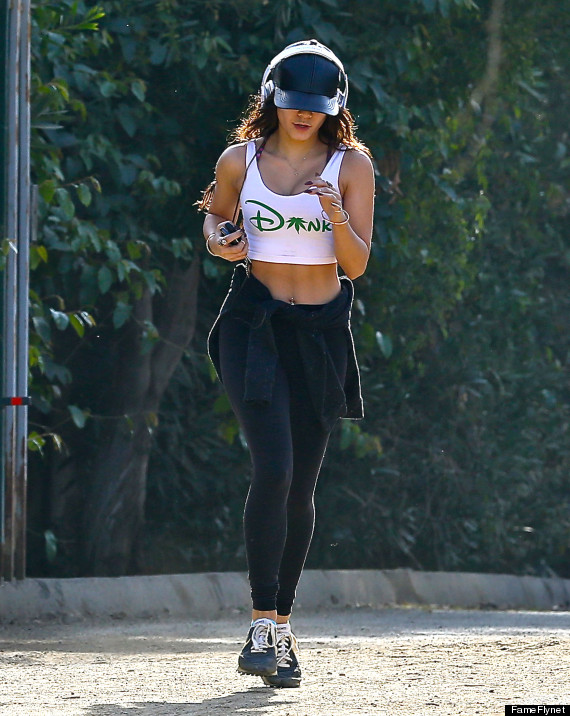 As you can see, it has the word "dank" on it, but it's in the famous "Disney" style font that you see on their logo. If you still have no idea what we're talking about, take a look at the Disney logo down below.

[more…]
You see what we mean now? Honestly, it's a pretty cool shirt. I mean, it probably wouldn't look as good on me as it does on her, but I'd still wear it around my neighborhood and frighten some neighbors.
I'm not sure if the photo is zoomed in on her shirt to get a better look at her shirt, or just to get a better look at her tits.
---