Jennifer Hudson Sizzles In The Latest Issue Of V Magazine: See The Sexy Photos Inside!
Jennifer Hudson wasn't always the confident, powerful woman we know and love today. The 32-year-old singer/actress got her start on American Idol back in 2004 when she was just 22-years-old.
She always had that big, beautiful voice, but she didn't always have the sexy confidence she has now. Hudson has successfully made the transformation, and now she's a triple threat.
She has the talent, the wonderful personality and she now has the sexiness to back it all up. Hudson posed for some incredibly sexy photos for V Magazine. Terry Richardson took the photos, and we have to admit they came out great.
Just take a look at how different she looks now…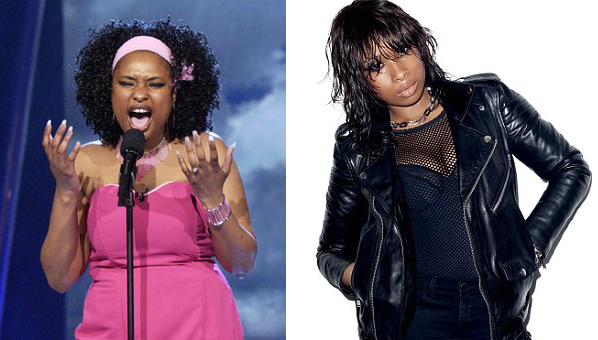 [more…]

She looks fierce, right? Like she'd whip your a** in the bedroom and bite your ear off during foreplay.

Hudson told the magazine that she wants to "Jenniferize" everyone…
"It's like once you know me you've been Jenniferized. I want to Jenniferize everyone!"
Well, I have no freaking idea what she's talking about, but she can Jenniferize me anytime she wants.
She can also, hypnotize, hospitalize, marginalize, traumatize, patronize, supersize, vandalize, rubberize, civilize, minimize, sanitize, stylize, immortalize and romanticize me.
---