You Will Never Believe What Nick Cannon Did To His Hair! (PHOTOS)
Nick Cannon is done with being white. Connor Smallnut has left the building, and Nick 'Cheetah' Cannon is entering. The 33-year-old husband of Mariah Carey posted two photos of his outrageous haircut to his Instagram account.
We are not sure why he decided to get cheetah print hair, but we are sure Mariah Carey had to approve of it first. You know he's not allowed to do anything without asking the boss first.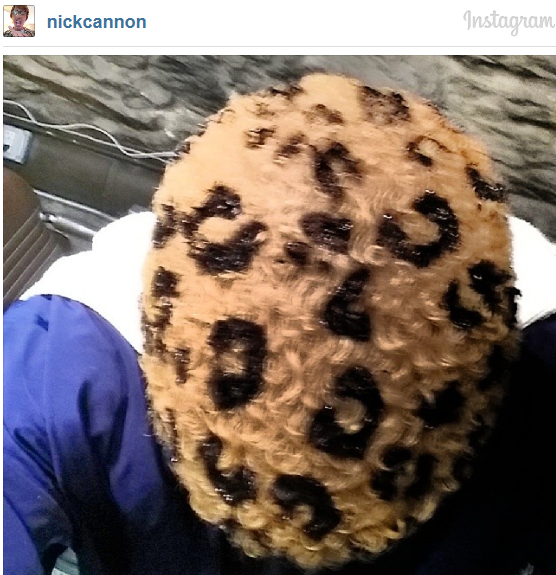 He revealed that this masterpiece took around five hours to complete! He also shared a second shot of his hair. You can view that photo down below…

[more…]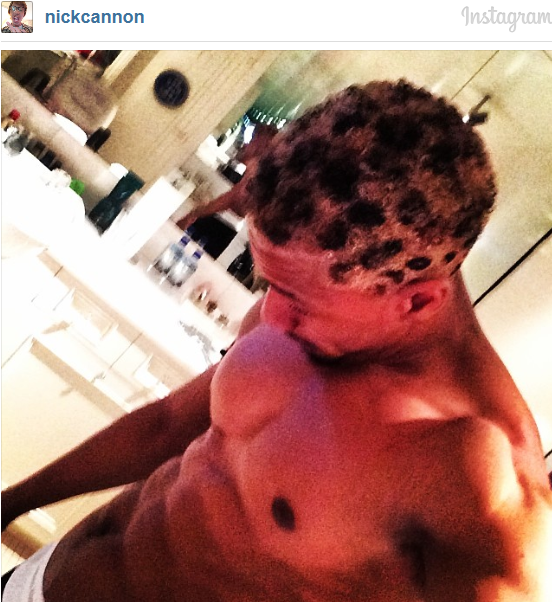 You know he took this photo just to show off his body. That's the only thing his Instagram followers were noticing.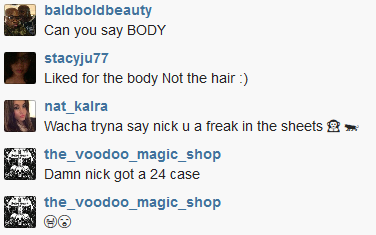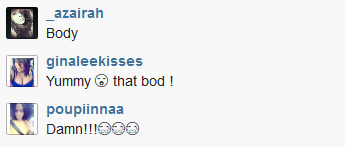 And women complain when guys drool all over ladies with nice bodies. It's just like when Pamela Anderson cut all her hair off, and guys were just like, "Doesn't matter, still has big boobies."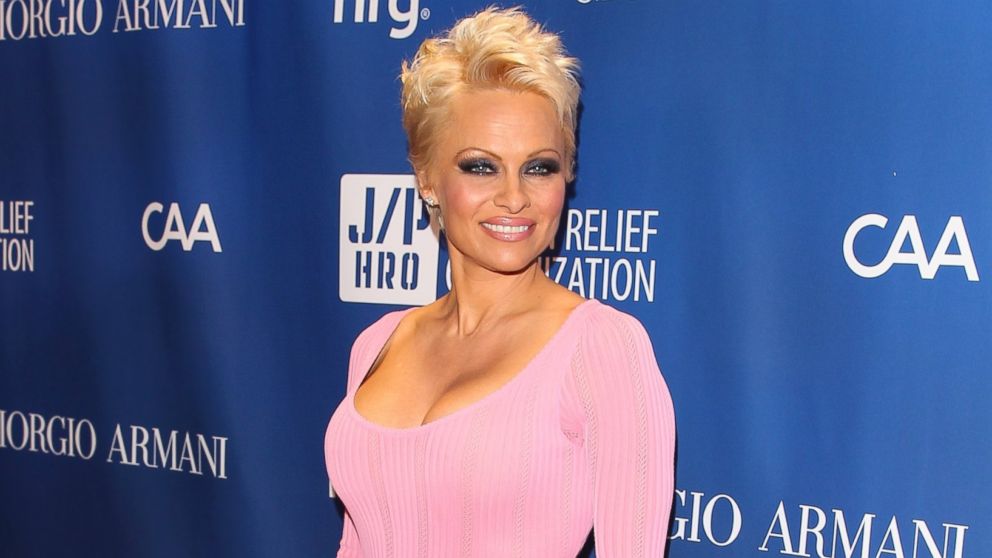 ---