NeNe Leakes Says Producers Should Kick Kenya Moore's "Stank Booty" Off The Show!
Are you ready for a cup of drama with your waffles this morning? As you all know, Porsha Williams attacked Kenya Moore during the taping of The Real Housewives of Atlanta reunion special.
Even though the fight only lasted a few seconds, Kenya Moore has admitted she wants to press charges against Porsha. Well, TMZ cameras caught up with NeNe Leakes in Los Angeles earlier this week and asked her what she thought about the fight.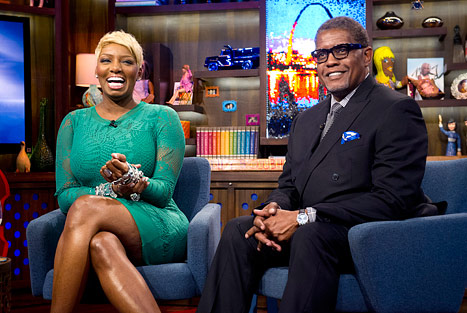 NeNe didn't hold back, "Kenya is stupid, she needs to fix her fake booty." She told the cameraman as she walked outside after a taping of Dancing with the Stars.

[more…]

She was then asked if the show's producers are going to kick Porsha off the show, and that's when she really went off.
"She shouldn't get kicked off. What they need to do is kick Kenya's stank booty off."
Oh no she didn't! She better watch out. That stank booty might show up at her house in the middle of the night and suffocate her while she's sleeping.
If the producers are smart, they will bring back all the women. It would certainly make for some quality entertainment.
---