Leonardo DiCaprio Shows Off Weight Gain And Hot Supermodel Girlfriend At The Beach
Leonardo DiCaprio better be glad he's one of the most successful actors in Hollywood. The 39-year-old actor has developed a pretty big gut over the past few years.
But like we said, he's rich and successful, so it doesn't matter how out of shape he is. He's still able to bang hot supermodels, and that's not going to change anytime soon.
Leo and his 21-year-old girlfriend went off on a romantic vacation recently in Bora Bora. As you can see in the photos, Leonardo has turned into Leolardo.
I wonder how much he's paying her? No, we're just joking. They have been together for almost a year now, which is like 10 years in Leo's world. Maybe they actually have a connection? Sure, she's only 21-years-old, and they probably have nothing in common, but stranger things have happened.

[more…]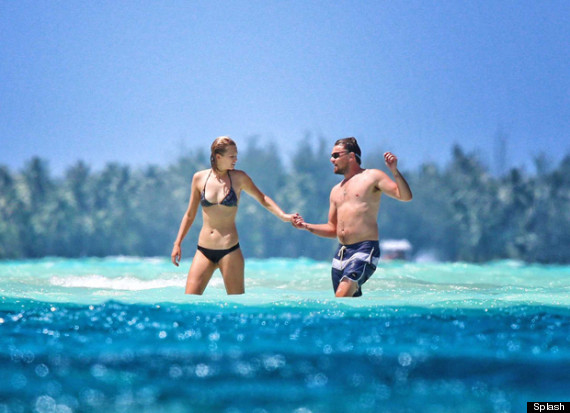 What a lucky man. I hope one day I can reach his level of success. The level where you don't even have to worry about how you look in the mirror because women are blinded by the dollar signs.
---