Police Issue Arrest Warrant For Porsha Williams, Charged With Battery After Brawl With Kenya Moore
Damn! Kenya Moore don't play, huh? Police have now issued an arrest warrant for Porsha Williams after she attacked Kenya Moore during the taping of the Real Housewives of Atlanta reunion special.
The incident happened back on March 27, but Kenya Moore was unable to fill out any statement at the time because she had to be on a movie set to start filming. An officer informed her to call back at a later date when she had the time to continue the case.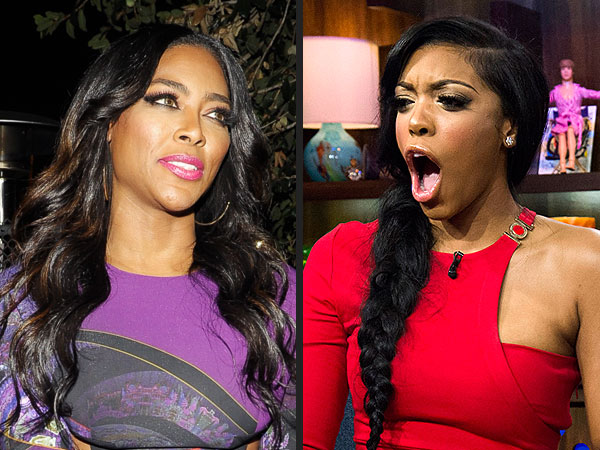 Well now she has apparently found the time, because there is an arrest warrant out for Porsha. According to her attorney, she plans to surrender to the Fulton County Jail later today.

Porsha's attorney told PEOPLE the following…

[more…]
"We anticipate that she will post a bond and be released shortly thereafter. She is charged with one misdemeanor count of simple battery. Cast member Kenya Moore sought out the warrant and, although the claim is unfounded, Ms. Williams is fully cooperating with investigators and looks forward to clearing her name."
Sources say Porsha plans to fire back at Kenya. She would like for the D.A. to file felony aggravated assault charges against Moore.
What a mess, huh? The host of the reunion special, Andy Cohen, recently talked about the fight and called it "inappropriate."
"I think I was just so shocked and so surprised, and I was just really upset. I don't want that happen. I think it's gross, and I think it's just totally inappropriate, it's wrong, it's not entertaining. It's just bad."
Sure you do, Cohen. You know at the time of the fight you were probably thinking, "OH SH-T! I AM GETTING A RAISE, BITCHES!"
---