Donald Sterling Asks Ex-Girlfriend: How Can We Make This All Go Away?
We are sure you have all heard Donald Sterling's racist comments by now. If you haven't, you can click on this link to visit our detailed post about the shocking recording.
The recordings were all taped by Sterling's mistress, V. Stiviano. She claims that Sterling wanted her to record their conversations because he would often forget what he said during their arguments. According to her, the Clippers owner was fully aware their conversations were being recorded.
That seems hard to believe, but that's not really the important part of the story. The most important part of the story for Sterling is that his alleged mistress apparently has over 100 hours of recordings. And there are some recordings in there that are worse than the ones already released.

Obviously, Sterling doesn't want these recordings to be released. According to TMZ sources, Sterling has already contacted Stiviano and asked her, "How can we make this go away?"

[more…]

Stiviano directed Sterling to her lawyer, which makes it clear she was after money the entire time. She would like you to believe she's doing this to make the world a better place. Eliminate another racist and bring peace to the world.

We all know that's not the case. She had Sterling's oppressive c**k in her mouth for one reason.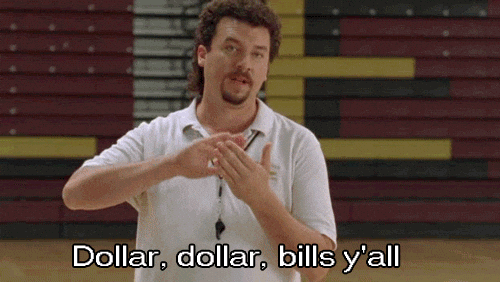 And now she will likely make even more dollar, dollar, bills. All because Sterling is a racist prick.
Sources also claim Stiviano is writing a book; however, it's not expected to be about her affair with Sterling. It's supposed to be "about life" — whatever that's supposed to mean.
It's just sad the news about him being a racist didn't come out sooner. The dude is already 80-years-old. People keep saying this will "destroy" him, but he's going to be dead in a few years. He's not going to get punished. He's not going to live in shame for much longer.
That's the saddest part about this story.
---