See What Sharon Stone Looks Like In Lingerie At Age 56 In GQ Italia (PHOTOS)
Sharon Stone is responsible for some of the hottest movie scenes in recent history. She's made men drool, and she's made women think, "Where can I go to buy legs like that?"
The 56-year-old actress has massive sex appeal. There is no denying that, but at 56-years-old, is her boner-making time running out? We certainly don't think so.
Sharon recently posed for GQ Italia and she looked amazing. She stripped down in some lacy lingerie for the cover of the May issue of the magazine.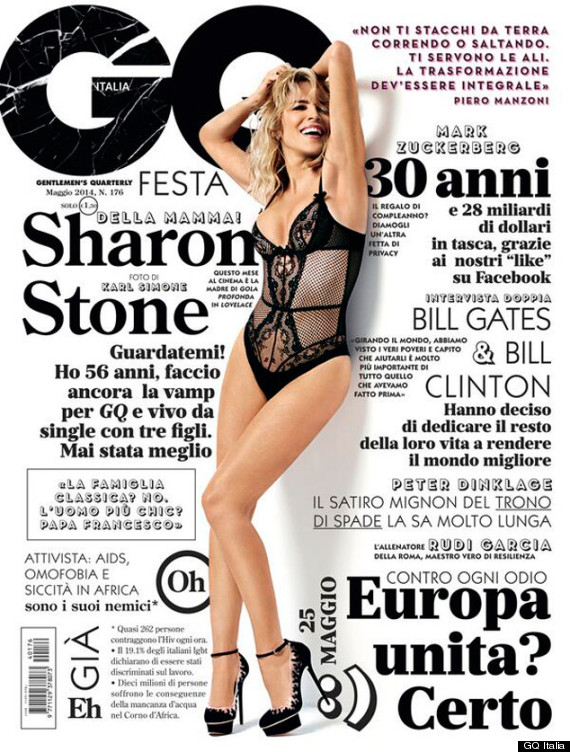 That is one hot 56-year-old, am I right? I'd take her to the early bird dinner at Golden Corral any day of the week.

[more…]

Sharon talked to Shape a few months ago, and she made it clear that she's not interested in staying young forever.
"I'm not interested in being young forever. This idea that being youthful is the only thing that's beautiful or attractive simply isn't true. I don't want to be an 'ageless beauty.' I want to be a woman who is the best I can be at my age."
Go on with yo' bad self, gurl!
---