Drew Barrymore Shares First Photos Of Her New Daughter Frankie With People Magazine
The adorable Drew Barrymore welcomed her second daughter into the world last month. She gave birth to Frankie almost a month ago, and she's sharing the photos of her newborn with People Magazine.
The 39-year-old actress posed for the pictures back on May 2, which was just 2 weeks after she gave birth. She talked to the magazine about how difficult it is raising two kids under the age of two.
"They're awake and asleep at different times, or awake at the same time, and it's a juggling act a little bit."
But she did reveal that her almost 2-year-old daughter, Olive, loves to help take care of her little sister.

[more…]
"Olive loves Frankie and just wants to hang out with her all the time. She wants to feed her. She's super into it. That's now. I'm sure things will ebb and flow."
Oh yeah, just give it time. We are sure they will be fighting and pulling hair in no time. It's just what siblings do. My brothers locked me in the closet once and told me someone was going to murder me. It was just because they loved me, at least that's what they told me to prevent me from telling our mother about it.
Anyway, Barrymore also talked about how nice it was to work with Adam Sandler again in their new movie, Blended.
"He makes everything really safe because he really creates an environment where kids can come and be a part of it. It was a really big lesson for me."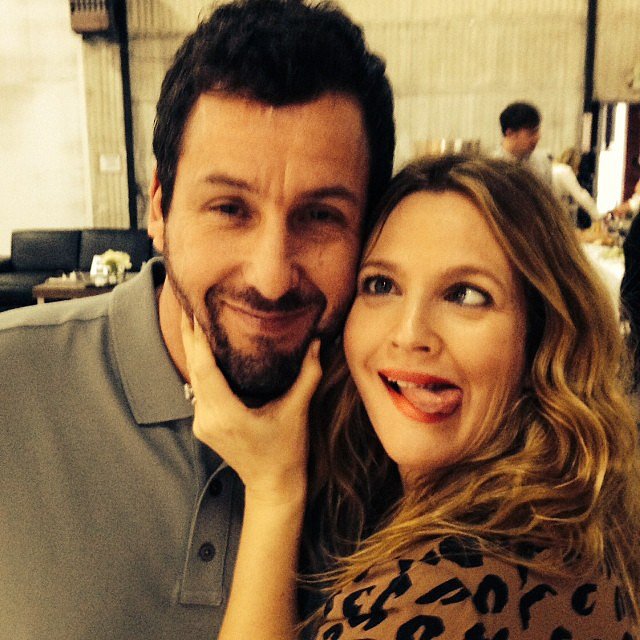 ---