Katy Perry And Madonna Get Naughty Together On The Cover Of V Magazine (PHOTOS)
Katy Perry and Madonna recently teamed up in a bondage-themed photo shoot for the summer issue of V magazine. The two pop stars posed together wearing lots of leather, and even "tied" each other up with a rope.
The photos were taken by photographer Steven Klein. Both Katy and Madonna are pleased with how the photos came out, but they do admit that posing for sexy photos is harder than it looks.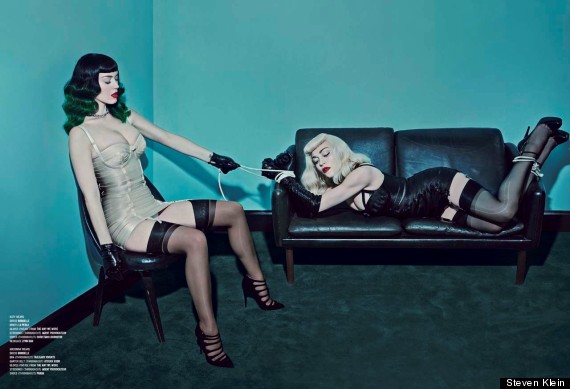 "I was sore in my upper body and in my butt area from all that squatting." Perry told the magazine. Madonna added, "It's good to be sore in your butt. My neck is sore from that wonderful moment when I was sucking on your heel."

[more…]

Madonna also explained why she enjoys posing for risqué photos, telling the magazine she believes it's all just wonderful art.
"I would always say, 'Dad, I'm an artist, I have to express myself. You don't understand.' I think he's finally come to terms with it. It's only taken 30 years. He's like, 'Do you have to simulate masturbation on the bed? Do you have to?' 'Yes, Dad, I do.'"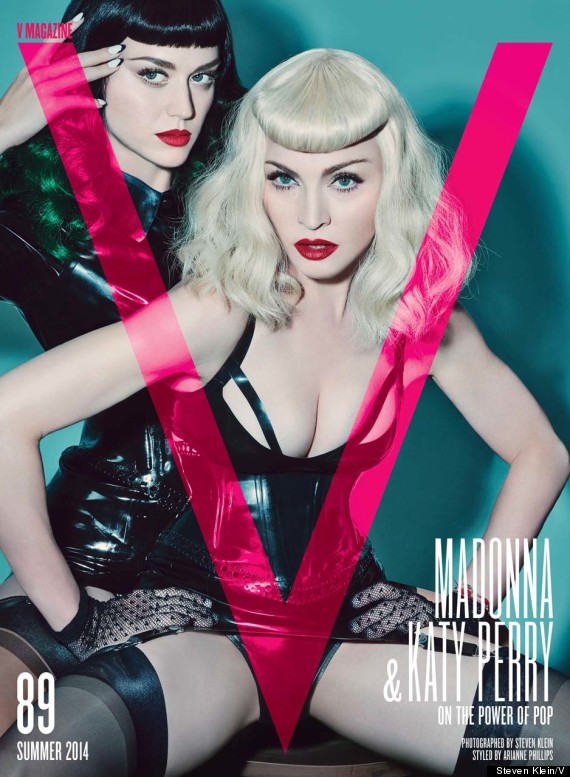 Well, that sounds like an incredibly awkward conversation to have with your father. I love how celebrities can do just about anything and pass it off as art. That's their excuse for life.
This is not art, folks. I don't care what you say. It's creepy.
---