Kanye West Gives Long Speech During Wedding, Calls The Kardashians The Most Remarkable People Of Our Time!
What is the one thing Kanye loves more than Kim Kardashian's booty? His voice. He loves to hear himself talk, so you know he just had to give an incredibly long speech during his wedding.
According to E! News, the 36-year-old married man wooed the crowd with a 20-minute speech. And insiders claim it sounded less like a wedding speech and more like a motivational speech. He talked about how all the tabloid covers, the spoofs, and the cruel jokes don't get to him or the Kardashian family.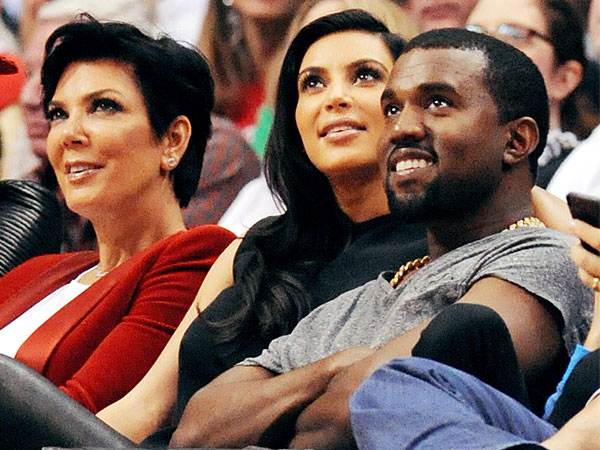 "They feel like it's okay to put you on the tabloid covers to sell your image, to use you in an 'SNL' spoof. We don't negotiate. We're not like that. We're not stupid. The Kardashians are an industry!"
[more…]

At this point, we can only imagine how excited all the Kardashians were getting.
The rapper continued his speech by calling the Kardashians warriors. They all defend each other.
"We are warriors! There is not one person at this table that has not had to defend us at some point or another."
And that's when he did it. He pointed at the Kardashian family in the crowd and called them "the most remarkable people of our time." And explained that their powers can make the world a better place.
Damn. 'Dat ass has him brainwashed, huh? The most remarkable people of our time? Come on, Kanye! I know 3rd graders who are doing more for their community than the entire Kardashian family.
---