Pregnant Mila Kunis Doesn't Want Ashton Kutcher To See Her "Shredded" Vagina
Mila Kunis and Ashton Kutcher are getting ready to welcome their first child into the world. They're also planning a wedding, so it's safe to say the two stars will be busy for the next year or so.
But the 30-year-old mom-to-be did find the time to sit down and talk with Marie Claire magazine. In the July 2014 issue, Mila really opened about her personal life. She talked about how happy she is with Ashton Kutcher, and how terrified she would be if he saw her vagina being ripped apart.
"Two people are allowed in my delivery room: my doctor and my significant other. [Ashton] will be head to head. Not head to vag. Unless he wants to risk his life and see. But I wouldn't if I were him. I highly doubt he wants to see that being ripped apart and shredded. Because it will be shredded. It's just a matter of how badly."
[more…]

That's a lovely image. At least she's not one of those women who force their husband to record the entire thing. Not only do they have to watch, but they have to filter what comes out of their mouth because they are recording. He can't yell out, "HOLY SH-T! THAT'S GROSS!"

Anyway, let's try to get the vagina shredding out of our minds. Mila also talked about her boobs. She told the magazine that she's loving how big they are getting.
"They're amazing! They've tripled in size. I was a 34A; now I'm a 36C. I'm so excited! I'm telling everyone I know, 'Go ahead, touch them!' Without being an a–hole, I have to say, I love being pregnant."
She claims she's letting everyone she "knows" touch them, but just how personal does their relationship have to be? I mean, if their regular pizza boy stops by with a large pepperoni, does he get to touch her pepperonis?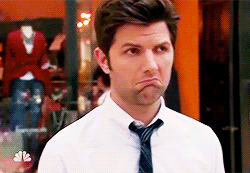 ---