Channing Tatum Says The "System Is Broke" Talks About Struggles With Dyslexia
Channing Tatum has obviously had a lot of success in life, but it certainly hasn't been easy for him. The 34-year-old actor struggled early in life, thanks to his battle with ADHD and dyslexia. In an interview with The New York Times Style Magazine, Channing admits he never considered himself to be a very smart person, "I have never considered myself a very smart person, for a lot of reasons."
He claims the "system is broken" and believes there needs to be a change in schools.
"Not having early success on that one path messes with you. You get lumped in classes with kids with autism and Down syndrome, and you look around and say, 'Okay, so this is where I'm at.' Or you get put in the typical classes and you say, 'All right, I'm obviously not like these kids either.' So you're kind of nowhere. You're just different."
He credits his ability to choose good mentors for his success as an actor. He's currently one of the biggest movie stars in the business. Earning millions after Magic Mike became a huge hit, and now he might be nominated for several awards for his performance in the upcoming film, Foxcatcher.
Tatum is happy in life now. He has a beautiful wife and a 16-month-old daughter named Everly. He's clearly a busy man, but he still finds the time to learn new skills. He told the magazine that he's currently taking up sculpting.
"I could never carve away marble like the ancients. With sculpting, nothing is cloudy or mystical. It's just about this object, and if you're trying to depict reality, and you do it well, then the outcome is the truth."
Go on with yo' bad self, Tatum!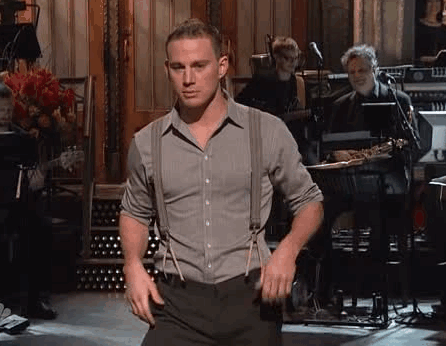 ---