Emile Hirsch Charged With Felony Assault In Sundance Film Festival Case, Checks Himself Into Rehab!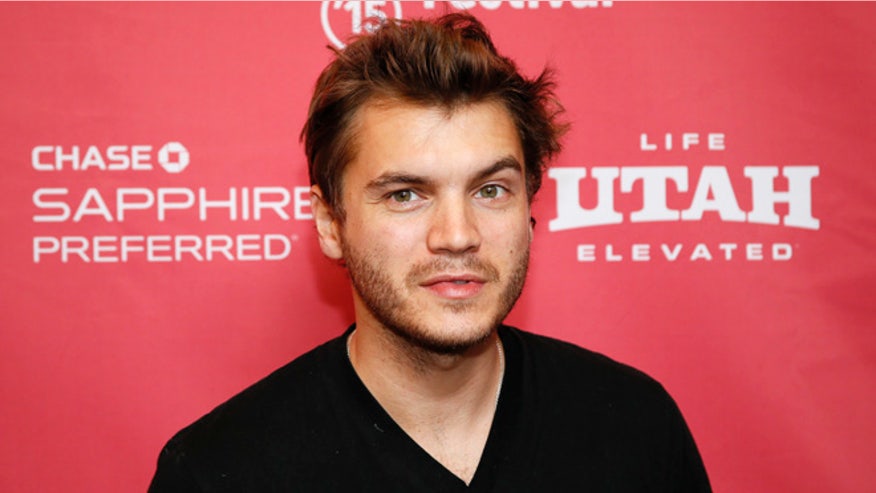 Honestly, when we first posted a story about this alleged assault, we figured there would be nothing else to report. Just two people in a bar who got a little stupid. However, it looks like this was more than just your average bar fight. Police have charged the 29-year-old actor with felony aggravated assault and misdemeanor intoxication.
According to the criminal complaint, Emile Hirsch was heavily intoxicated when he attacked Paramount studio executive Daniele Bernfeld. The first encounter came when Hirsch grabbed the woman and called her a, "rich kid." He then asked her why she looked "so tough," before she pushed him away and went back to her group of friends.
But then things took a scary turn when Hirsch came back for more. The documents show that the actor came up from behind Bernfeld and put her in a chokehold. He then pulled her across the table she was sitting at and wrestled her down to the floor. He ended up sitting on top of the woman, with his hands firmly around her neck.
Bernfeld said she felt as though the front and back of her throat were touching and she remembers things going dark. Bernfeld reported that she may have momentarily blacked out.
Thankfully, two bystanders pulled the insane actor off the woman. When police arrived on the scene, they could still see the redness on her neck and upper chest. Hirsch admitted to the police that he had three or four drinks that night, but it was probably a lot more than that. It looks like Hirsch has been struggling with alcohol for a long time, and this was the incident that finally made him realize he needs help.
His spokesperson, Robert Offer, told TMZ the following…
Emile consumed an enormous amount of alcohol on the evening in question and he has no memory of what happened. Emile takes these allegations very seriously, and is devastated that any of this has occurred. A few days after the incident, Emile sought help and checked himself into an alcohol rehabilitation facility, where he remains today, to ensure nothing like this ever happens again.
He'll be forced to appear in court March 16. Let's hope they don't go easy on him. Maybe a severe punishment is what he needs.
---