Kylie And Kendall Jenner Are Currently Developing Their Own Mobile Video Game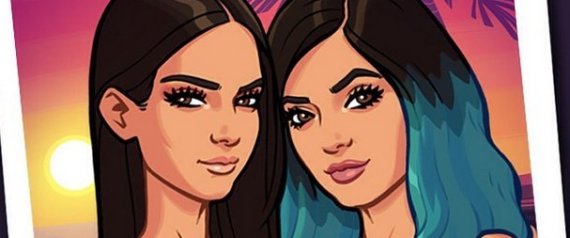 Following the still confusing success of Kim Kardashian's mobile game, Kim Kardashian: Hollywood, Kendall and Kylie Jenner announced they will be releasing their very own mobile video game soon.
They announced the news on their Instagram accounts earlier this week. Posting the hilarious photo you see below, along with a caption that read, "Kendall and I are excited to announce that we are working on our own mobile game! #KendallKylieGame #staytuned"
So, what will users be doing in this game? Starting inappropriate relationships with friends of the family? Not exactly. The company behind the game, Glu Mobile, sent out a press release about the game and told fans what to expect.
Featuring the voices, likenesses, and creative influences of Kendall and Kylie, the game will allow players to interact with the sisters as friends and mentors as they work to realize their creative and career aspirations.
Aw, man! You mean it's actually going to be a positive game for young women? A game that shows them they can actually survive outside of the kitchen? How are we supposed to make fun of it now?
According to the reports, the game will be released later this year, and we are sure it will be just as successful as Kim Kardashian's game. And yes, Kim's game was extremely profitable. From its launch at the end of June through September, it generated over $40 million in sales.
---