9 Celebrities You Probably Didn't Know Were Twins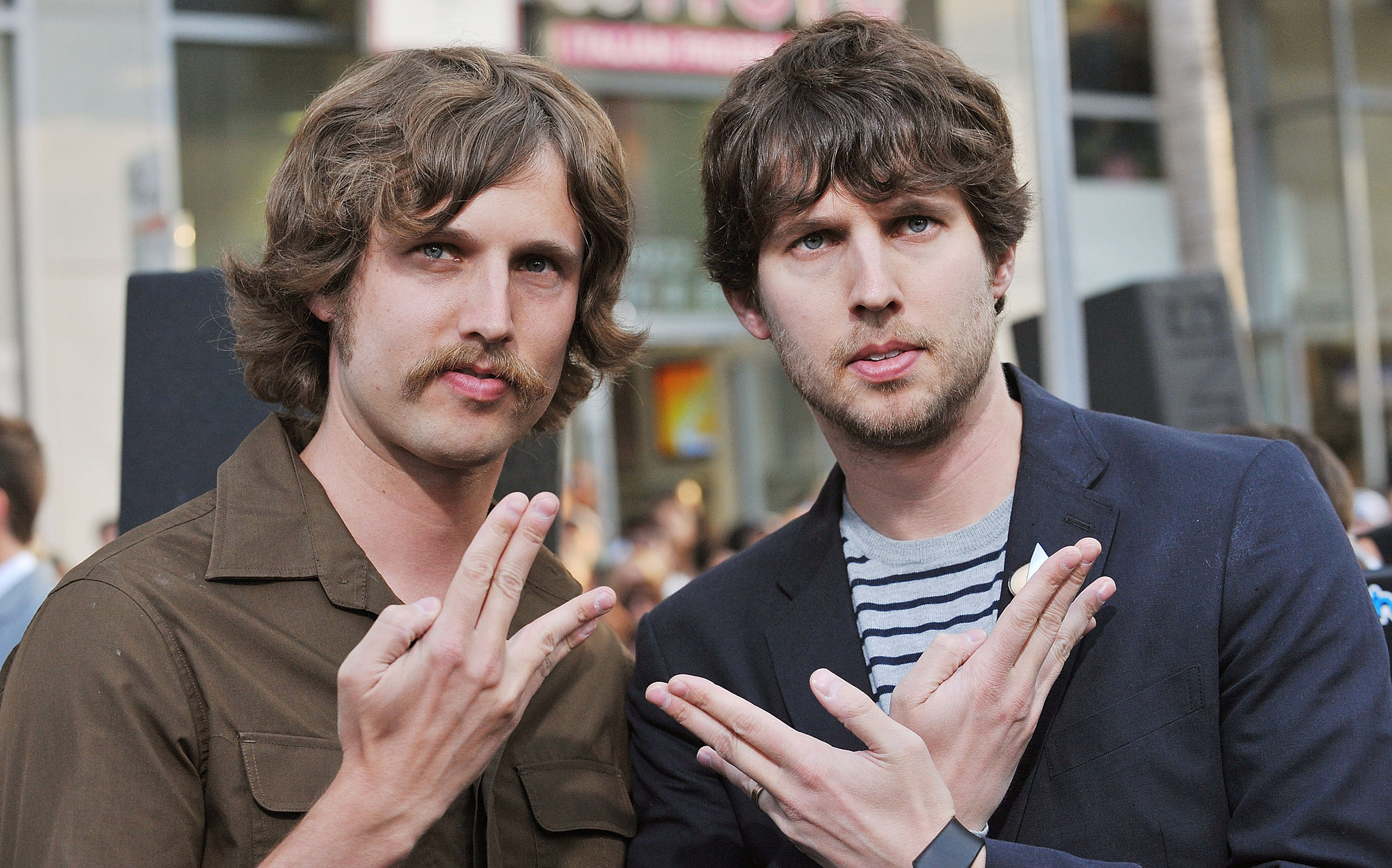 As a celebrity gossip site, it's our job to make sure you know as much about your favorite celebrity as legally possible. But sometimes we get so wrapped up in relationship drama, we forget to give you some important information.
For example, did you know the nine celebrities you see below have a twin? Probably not. Heck, a few of them even surprised me! Most of them are fraternal twins, but it's still interesting to see how the non-Hollywood siblings look compared to their famous twins.
Check out the craziness below…
No. 9 – Aaron Carter
When Aaron Carter isn't stalking Hilary Duff, he's probably spending time with his twin sister Angel. Just last year, the 27-year-old child star walked his twin sister down the aisle at her wedding in Los Angeles.
Do you know who wasn't at Angel's wedding? Nick Carter. He was too busy hitting the clubs in Las Vegas. Honestly, I can't blame him. A weekend in Vegas sounds more thrilling than watching your little sister get married. I mean, it's Hollywood. This certainly won't be her last marriage.
No. 8 – Linda Hamilton
That's right, the ol' Sarah Connor has an identical twin sister. Her name? Leslie Hamilton, and you have probably seen her before without even realizing it. Leslie was Linda's double in Terminator 2. Pretty sneaky, right? Linda earned two MTV Movie Awards for her role in the film.
Hopefully she gave one of those awards to her twin sister.
No. 7 – Shawn and Aaron Ashmore
This one shocked me. I feel like this is something I should have realized before now. I've seen their faces in a number of movies and TV Shows, but I also thought it was just one face I was seeing. Shawn and Aaron Ashmore are both successful actors in Hollywood. Aaron is probably best known for his role as Jimmy in Smallville, while his twin brother is best known for his "Iceman" role in the X-Men franchise, and most recently Agent Mike Weston in The Following.
By the way, Aaron is one minute older than Shawn.
No. 6 – Scarlett Johansson
At the age of 12, Scarlett and her twin brother Hunter appeared together in the 1996 film Manny & Lo. Scarlett's performance in the film actually got her a best female lead nomination at the Independent Spirit Awards. Of course, she's been nominated for several more awards since then.
But her brother? Not so much. However, he did work on President Obama's campaign and reelection, so let's not pretend like he's just sitting inside an apartment eating Doritos all day. He's doing his own thing.
No. 5 – Vin Diesel
Yes, I realize that Vin Diesel is not in this photo, but his twin brother Paul Vincent certainly is! It's difficult to find any clear photos of this guy, which is why we had to use this picture of him standing next to the late Paul Walker. In a Facebook post remembering Walker, Vin posted the photo you see above.
He wrote the following message:
"The Two Pauls.' Pablo and my mother would have deep conversations… she claimed, that it was no accident that this on-screen duo has come to define brotherhood in Our millennium. You see… the other guy in the photo is also named Paul… and although they look more alike, he is actually my twin brother."
No. 4 – Alanis Morissette
Wade Morissette is a pop-rock musician, therapist, yoga instructor, author, and the twin brother of Alanis Morissette. Obviously, he hasn't had as much success in the music business as his sister, but he definitely has his sister beat in the yoga department. He has been teaching yoga for 20 years now, and leads workshops and retreats all over the world.
And according to Wade, his twin sister is one of the biggest influences in his life. How sweet is that?
No. 3 – Kiefer Sutherland
Jack Bauer has a twin? It's true. That woman you see standing next to him is Rachel Sutherland. And even though they were born just minutes apart, Kiefer claims their mother never forced them to act like the same person.
"My mother made a point of allowing us to be different. She didn't get into that cutie thing of wearing the same outfits. We had a strong sense of our own identities."
No. 2 – Jon Heder
Jon Heder's identical twin brother, Dan Heder, loves to make his famous brother look bad. In an interview back in 2010, Jon admitted that his brother is always mistaken for him, which leads to some awkward moments with fans.
"People ask, 'Can I get your autograph?' And they'll ask him and he'll say no and it makes me look like a jerk. They'll say, 'Whatever, you don't have a twin.' They think it's the worst excuse."
That's great. He's lucky to have a twin brother who cares about him so much.
No. 1 – Ashton Kutcher
Michael Kutcher is the fraternal twin of Ashton Kutcher, and he hasn't exactly had a lot of luck in life. Michael was born with a mild form of cerebral palsy, and then when he was just 13-years-old, he had a life-saving emergency heart transplant after going into cardiac arrest. Years later, he spoke to People Magazine about his health issues, praising his brother for never leaving his side.
"Ashton never left my side. He showed me the love one brother has for another."
---