Listen: Zayn Malik Releases First Solo Track, Plus Find Out Why Louis Tomlinson Is Angry!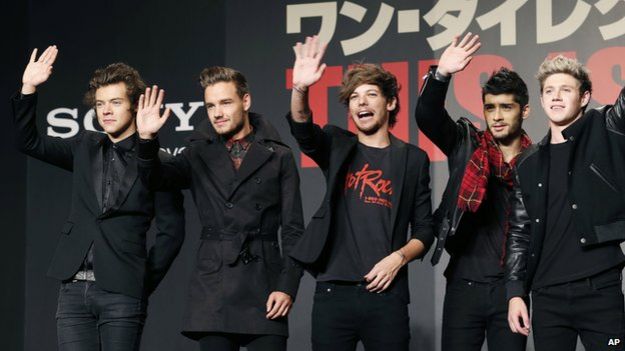 You knew this One Direction drama wasn't over, right? One member leaving the biggest boy band in the world right now? All because he couldn't take the stress anymore? No. There is more to the story, and it looks like we are seeing the first few chapters take place on Twitter.
Producer Naughty Boy, the record producer behind Zayn Malik's first solo song, made one of Malik's ex-bandmates lose his cool yesterday. It all started when the producer retweeted a video that claimed he saved 'Zaughty' and "Zaughty will rise."
This upset Louis Tomlinson, and he sent out a tweet saying, "Wow @NaughtyBoyMusic you're so inconsiderate pal, seriously how f—ing old are you? Grow up!" And then things got really confusing when Naughty Boy thought Tomlinson was talking about a tweet he posted years ago, in which he simply said, "louis. what a dick"
So, Naughty Boy explained to Tomlinson that he wasn't talking about him. He was actually talking about a British judge on the X Factor, Louis Walsh.
But then Tomlinson fired back to let him know he wasn't talking about that tweet…
Is anybody still with us? Don't worry, we're just as confused. That's why we are skipping to the end of this Twitter war. Naughty Boy sent out the interesting tweet you see below, and then released Malik's debut demo, I Won't Mind, which you can listen to at the bottom of this page.
We're not sure what Mr. Naughty means by that, but we are excited to find out. In the meantime, check out Malik's first solo song in the video below.
Do you like it? Did he make the right decision?

---