Miley Cyrus Claims F–king Is Easy, But Actually Starting A Relationship? That's The Hard Part!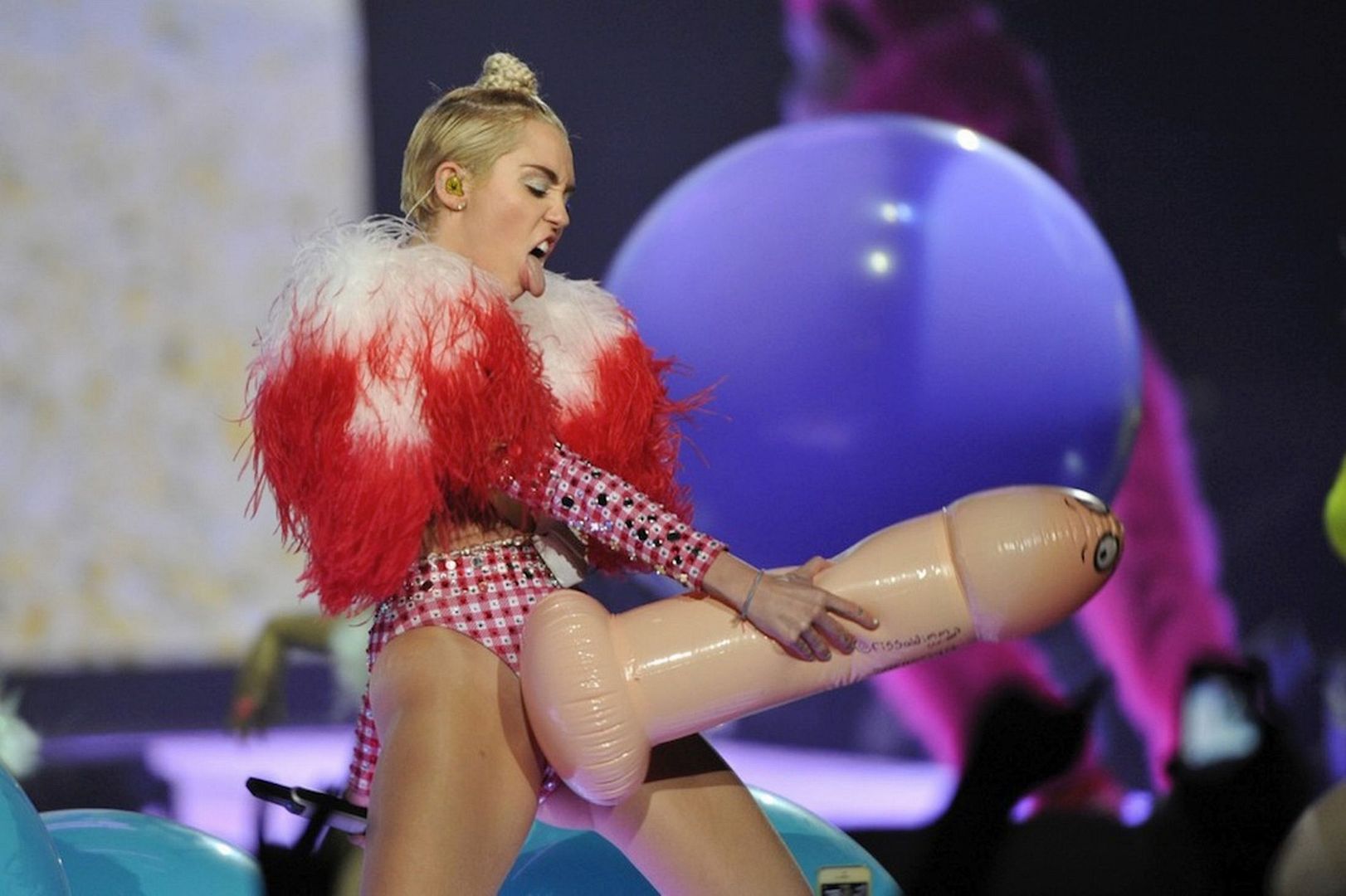 Miley Cyrus is the latest attractive woman in Hollywood to claim f–king is easy. In a pretty revealing interview with Time magazine, the 22-year-old singer/actress talked about dating, having sex and trying to 'find herself' when she was younger.
During the interview, she talked about how finding someone you can actually talk to is difficult. It's the hardest part of dating, because finding some to f–k is really f–king easy, according to Miley.
F–ing is easy. You can find someone to f–k in five seconds. We want to find someone we can talk to. And be ourselves with. That's fairly slim pickings.
What is with this you sh-t? I know you're not talking to me. Finding someone to f–k in five seconds? How is that even possible? Does she have a group of potential f–k buddies just follow her around everywhere she goes? I mean, I know finding people to have sex with is easier for women, but five seconds? Cum on now.
Cyrus also talked about how relationships are constantly disappointing her. It doesn't matter if she's dating a boy or a girl. Something always goes wrong. When dating men, there was an "overly macho energy" that she hated…
That made me feel like I had to be a femme-bot, which I'm not. And then when I was with a girl, I felt like, 'Oh s–t, she's going to need someone to protect her, so I'm going to need to have this macho energy.' And that didn't feel right either.
Sounds like you're just dating the wrong people, Miley! A guy who is comfortable with himself won't need to give off those macho vibes, and a woman is comfortable with herself won't be looking for someone to protect her.
You'll find that right person eventually, and when you do, they'll probably already have a boyfriend/girlfriend. That's usually how it plays out for me. #lovesucks #wherecanisignupforthisfivesecondf–ktrain? #canyouendhashtagswithquestionmarks?
---