Taylor Swift Is The Most Powerful Person In The World, Convinces Apple To Pay Artists During Trial Period!
You probably heard all about Taylor Swift's open letter to Apple Music. She shared the letter on her Tumblr account on Sunday after learning the company was not going to pay artists during their free, 3-month trial period.
"I'm not sure you know that Apple Music will not be paying writers, producers, or artists for those three months." She wrote, adding that, "I find it to be shocking, disappointing and completely unlike this historically progressive and generous company."
And if you are one of those people rolling your eyes right now, "Taylor Swift don't need no more money!" Yes, we all know Swift doesn't count on money from Apple Music to survive. She didn't write the letter for herself, she wrote it for all the struggling artists out there who depend on those royalties to survive…
This is about the new artist or band that has just released their first single and will not be paid for its success. This is about the young songwriter who just got his or her first cut and thought that the royalties from that would get them out of debt. Three months is a long time to go unpaid, and it is unfair to ask anyone to work for nothing.
You can read the full letter by clicking here. Apple's senior vice president of internet services and software, Eddy Cue, obviously read it and he's ready to make a change. "We hear you @taylorswift13 and indie artists. Love, Apple." He tweeted.
And in an interview with Billboard, he confirmed the change…
When I woke up this morning and saw what Taylor had written, it really solidified that we needed to make a change. And so that's why we decide we will now pay artists during the trial period.
Taylor Swift, folks. Changing the world one open letter at a time.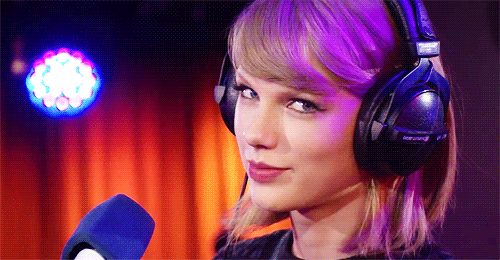 ---