Have You Seen Rihanna's INSANE Music Video For Bitch Better Have My Money? Check Out The NSFW Video Inside!
You expect a certain amount of weirdness from Rihanna, but the seven-minute music video for Bitch Better Have My Money has upped her strange level to a solid 10. The music video was released yesterday and already has over 1 million views. We have to imagine everyone had the same reaction, "What the f–k is this?!" Or there might have been a few dudes out there who just yelled, "BOOBS!" over and over again.
Because yes, the video features all the things your parents tried to keep you away from as a teenager. Violence, nudity, torture, fireworks, and kidnapping. The music video was directed by Rihanna and Megaforce. That's right, Rihanna played director, and she was obviously very proud of her work.
"Ya girl got director skillz!!! The concept for this piece came to me 8 months ago!!! So you can imagine how anxious I am right now!!!" She wrote on Instagram.
Does she have director skillz? Check out the crazy video below. And like we said, this video is NSFW. It's probably not even safe for house. Your wife might think you're watching some strange porn video.
Hm. My penis is so confused right now. I think I'll watch it a few more times…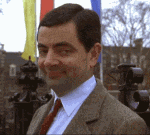 ---