Dats Craaazy! Tracy Morgan Marries Megan Wollover In Beautiful Wedding Ceremony
A little over a year ago, the world almost lost Tracy Morgan. The actor/comedian who made us laugh on Saturday Night Live and 30 Rock was left fighting for his life after that fatal highway crash. But fourteen months later? Morgan is back, baby!
The 46-year-old married his long-time fiancée Megan Wollover. According to People, the intimate and emotional ceremony went down on Sunday night. "After almost losing Tracy last year, I am so grateful to finally be married to the love of my life." Wollover told the website.
"We have been through so much and our love is stronger for it." She added, obviously referring to the crash on the New Jersey Turnpike when a Walmart tractor-trailer smashed into his limousine.
Back in June, Morgan revealed that Wollover was his motivation. He wanted to work hard in therapy because he wanted to be able to walk his wife down the aisle.
I don't want to walk my wife down the aisle with a cane or in a wheelchair. So I had to go hard with the therapy … I had to get better. There was no ifs, ands or buts about it.
He was successful. Reports say there wasn't "a cane in sight." And the excitement for Morgan isn't over. Yeah, he just got married and all, but he has another huge event coming in October. He will be hosting Saturday Night Live on October 17.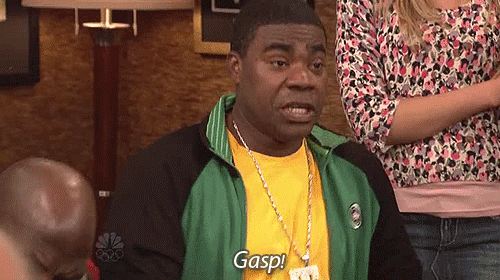 ---