Buffy the Vampire Slayer's Nicholas Brendon Arrested AGAIN For Choking His Girlfriend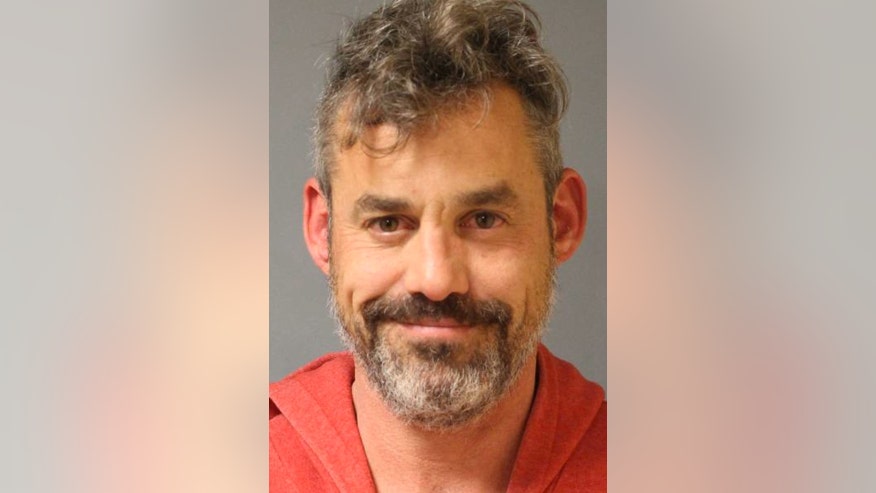 This Nicholas Brendon dude needs some help. Lots of help. The 44-year-old actor, who is best known for playing Xander Harris in Buffy the Vampire Slayer and Kevin Lynch in Criminal Minds, has apparently developed his own criminal mind.
Police were called to a hotel in New York after receiving a call about an alleged domestic dispute. According to a spokesperson with the local police department, Brendon's girlfriend stopped by his hotel room to drop off some of his personal belongings.
But when she tried to leave the room? He wouldn't let her. He allegedly pushed her up against the wall and started to choke her, arguing over his cellphone and keys. Officers found Brendon a few blocks away from the hotel. He did not resist when they arrested him. In fact, he actually looks kind of pleased with himself in the mugshot. He was released after spending one night in jail.
Apparently, alcohol played a factor in this fight. Police charged the actor with two counts of criminal mischief, one count of obstruction of breathing and third degree robbery.
For those keeping count at home, this is Brendon's fourth arrest this year. And if you look back at the charges, alcohol was the problem in all of them. It has turned from him simply trashing hotel rooms while drunk, to choking out his girlfriend.
Hopefully he stops before he does something he can't take back. In June, he did try to get better by entering a treatment program, but that obviously only worked for a few months.
---