Will Gwen Stefani And Blake Shelton Be Spending The Holidays Together? Get The Answer Inside!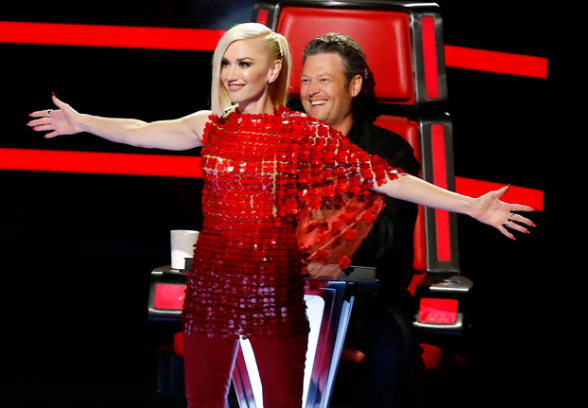 Blake Shelton and Gwen Stefani are officially a "thing" now. They have gone public with their relationship, and they both appear to be happier than ever. Seriously. It's almost sickening how adorable they are. You can click here to watch their cuteness in action on The Voice.
So, okay…they're clearly having fun together, but are they ready to settle down again after they both experienced a painful and public divorce earlier this year? Possibly. Sources claim they are moving fast, and Gwen's friends believe she has found love again.
Many of Gwen's friends love how happy she has been over these past few months, and they believe she found love again. The media craze just annoys her because of the way it can affect kids in situations like this, but she has been giving them unconditional love and talking to them.
That's a great sign for Blake. Getting the approval of her friends is a huge victory. The next step is making sure Gwen's children like him. According to the source, Blake has met the kids; however, they are making sure they don't force the relationship. It's all "very natural and healthy" the source claims.
What

about

the

holi

days

?

Well, it doesn't look like Blake will be opening presents with Gwen and her family on Christmas morning. They do plan on spending time together though.
It's very likely they will be together for some parts of it, but Gwen still wants to have the holidays as normal as possible because of her kids. So Gwen may do a more traditional holiday with Gavin when their kids open up the presents.
Sounds like the best move to make. It's nice to see parents putting the children first.
---