Hear How Kevin Hart Saved Lady Gaga's Life At The 2016 Golden Globes! (VIDEO)
You all saw the GIF of Lady Gaga accidentally hitting Leonardo DiCaprio on her way to accept her first Golden Globe award for her work on American Horror Story: Hotel. It was probably one of the most exciting/hilarious moments of the night.
We say "one of" because Kevin Hart and Lady Gaga shared the most exciting moment of the night. A moment that wasn't shared on television. Why? Because it would have been too disturbing for the audience at home. Truth is, Lady Gaga almost died Sunday night.
During Kevn Hart's most recent appearance on The Ellen DeGeneres Show, the comedian/actor revealed he saved the 29-year-old singer's life. After she accepted her award, she was walking off the stage and almost fell to her death, because you know the stage was REALLY high.
What people don't know is after she got the award she was walking off [and] she fell. I had to catch her. And when I caught her I said, 'I just want you to realize how big my arms are…It could have been bad. It could have been really bad for you, but I saved your life.'
Ellen tried to get some important details by asking Hart just how far Gaga fell, "I didn't let her go down that far because I'm a hero." He told Ellen, later adding that there would have been blood and broken bones all over the place.
That's a real man right there. A real short man.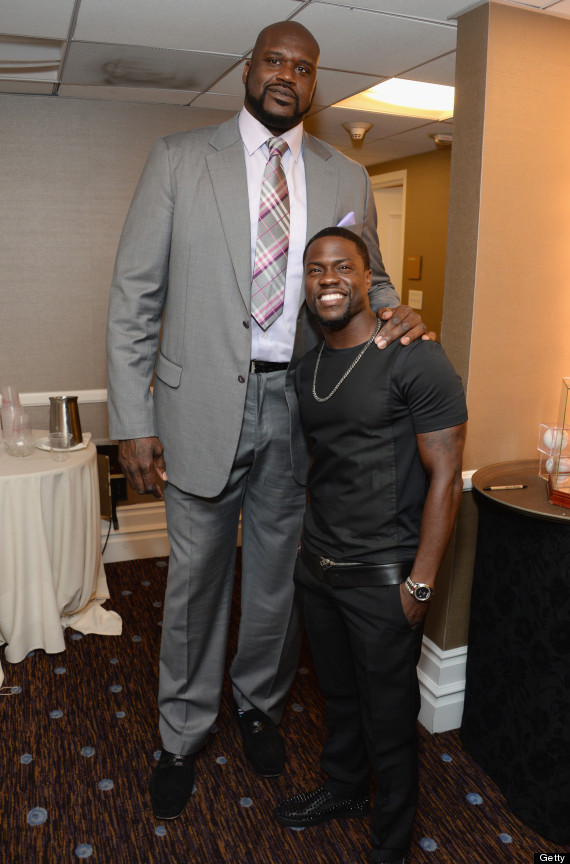 ---