Catfish's Nev Schulman Gets Blasted On Twitter After Tweeting Insensitive Joke Involving "Black Girls Rock"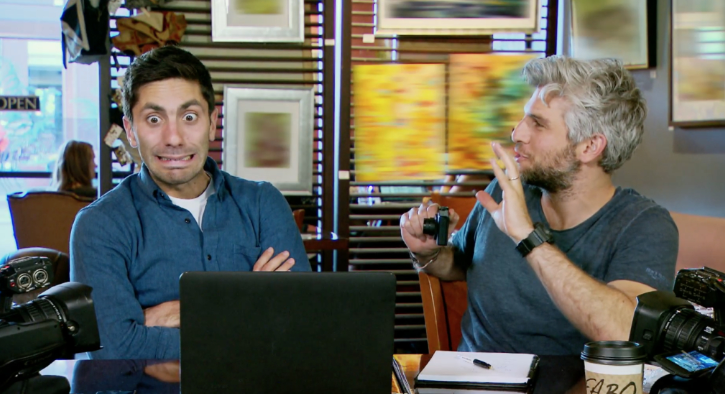 As MTV's 'Catfish: The TV Show' continues to go downhill with every new season, it looks like Nev Schulman's Twitter account is following the same trajectory. The Catfish host is feeling the heat after he posted an odd tweet Tuesday night during BET's Black Girls Rock! show.
"#BlackGirlsRock I totally agree. They also tend to #catfish a lot. Just sayin"" He tweeted during the special airing.
Of course, he has since deleted the tweet, but this is the internet, and someone captured that thing as soon as he posted it…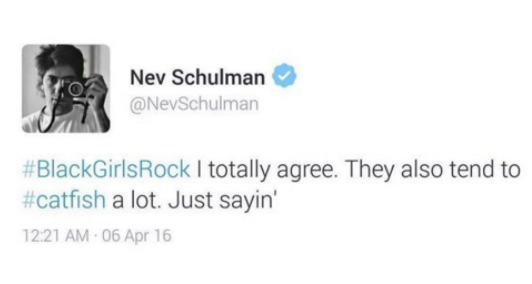 It's not exactly Dog the Bounty Hunter level racism, but it was still an inappropriate tweet. And the wonderful people in the land of Twitter are making sure he knows he made a goof.
Check out some of the best reactions below…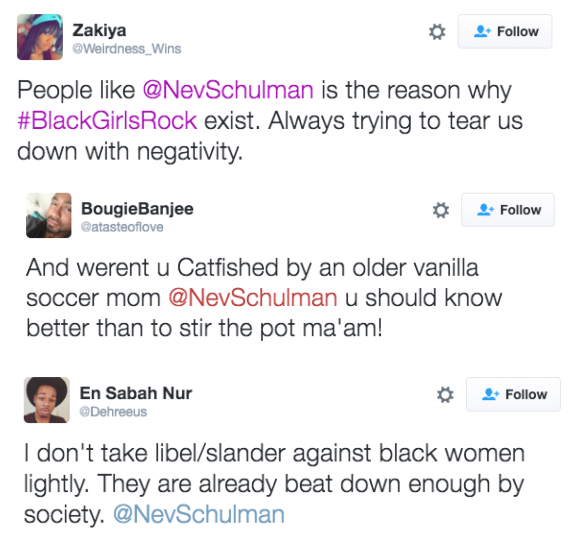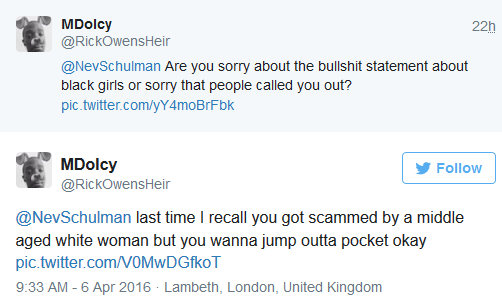 After being called out for the silly comment, Nev did send out multiple tweets apologizing: "You're right to be upset & don't have to accept my apology, but I am deeply sorry to those whom I offended and learned a valuable lesson." He wrote in one tweet.
He also tried to twist things in a positive direction, "This was an important lesson for me and hopefully can be one for a lot of other people too." He wrote in another tweet.
That's just so sweet, Nev. Maybe we all can send out racist tweets in hopes of learning lessons and making the world a better place!
Or maybe someone could just throw your phone in a river next time you feel the need to be a jackass.
---