The Rumors Are True, Eva Mendes And Ryan Gosling Are Expecting Their Second Baby Together!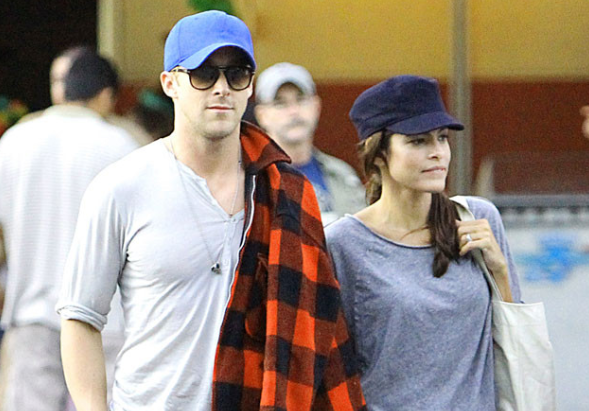 All you ladies (and dudes) out there hoping Ryan Gosling's relationship with Eva Mendes will crumble one day, well, we have some bad news for you. The couple is still very much in love and now we can confirm that Eva Mendes is pregnant with their second child!
Multiple sources say the 42-year-old actress is in her second trimester, and although they have not addressed the rumors directly, it appears to be pretty official. Mendes has not been photographed at a public event since last December, and back in February there were reports that she was attempting to hide her baby bump during a photo shoot.
Their first child Esmeralda will be two-years-old later this year, and the fact that they're already getting ready for a second child shouldn't be too surprising. Back in October of last year, Mendes told the Today Show that she was going to take a break from Hollywood to focus on her growing family.
If I'm even like, 'Oh, what should I wear? Or, should I do this project? All I have to think about is my daughter and her face, and I know the answer immediately. She's my moral compass in a way.
And they appear to be doing celebrity parenting the right way. They don't share any photos of their daughter, they work extremely hard to keep their personal life private, and they seem to work well together.
Congrats to the happy couple! And sorry to all those thirsty people out there wanting a drink of Gosling. It ain't happening.
---