Black Teen Sent Home From Work Because He Wore A Colin Kaepernick Jersey On The Store's NFL Jersey Day
A Kroger grocery store in Ohio really wanted to be cool. They wanted to give their customers the impression that their employees were just one big happy family. To prove how free and satisfied their employees are, the store decided to have a "Wear a Football Jersey Day."
Every Sunday, employees can show up to work with their favorite NFL gear. This news excited 16-year-old Elijah Scott. He was finally going to get the chance to show his support for one of his favorite players, Colin Kaepernick.
He put on the jersey, showed up to work, clocked in, and started bagging groceries. It was a normal work day. But then something strange happened during his lunch break. His manager stopped him and asked him to go home and change clothes.
This didn't make any sense to Scott because several of his co-workers were also wearing jerseys. Apparently, a customer complained to the manager about Scott's jersey, and told the manager that he wasn't going to shop there again if Scott was allowed to wear the "disrespectful" jersey.
After the manager sent Scott home, his mother Diane called the store to see what the problem was. The manager told her the following…
It was September 11th and Elijah was on company time and would not be allowed to disrespect customers.
Diane was shocked. She believes the store should have defended her son instead of punishing him for following the rules. He literally (yes, literally) did nothing wrong.
Kroger did release a statement, and they are reportedly standing (or kneeling) with Scott…
We are aware of this situation and have apologized to Elijah and his mother. Diversity, inclusion and respect are among our company's core values and ones we strive to live up to every day.
It's a little late now. As the article points out, conservatives will rant about their constitutional rights all day long, but "when African-Americans have those same rights trampled upon, they go silent and seem to not care at all."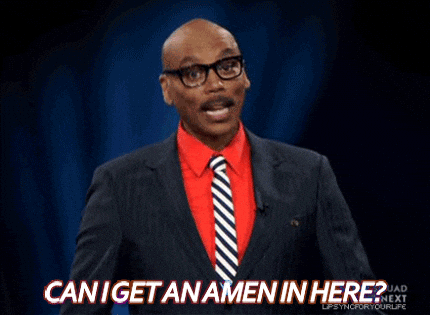 ---