Was 41-Year-Old Tobey Maguire Trying To Slide In Justin Bieber's 18-Year-Old Ex-Girlfriend, Sofia Richie? Incriminating Photos Inside!
Tobey Maguire is a 41-year-old father who just split from his wife after 9 years of marriage. One would think he would be focusing on his personal life right now and possibly making sure his children are doing okay after the split.
But nah, he's going after 18-year-old girls in the club. TMZ nabbed the photos of Maguire in a club getting super close to Sofia Richie. These photos don't prove he took her back to his hotel and creepy uncle'd her, but it doesn't look good.
The only good news is that while this incident took place before his divorce was announced, sources say he and his wife actually split back in June. Tobey spent the summer partying with Leonardo DiCaprio, which explains why he's going after young blonde chicks. But hell, even Leo waits until they hit their 20s.
The name Sofia Richie obviously sounds familiar to you. She dated Justin Bieber for like a month earlier this year. They started dating when she was still 17, so people were calling the Biebs creepy.
We can only imagine what they'll be calling Maguire. This probably won't be the last 18-22-year-old chick we see him with. There will be more to come, especially if he keeps hanging out with Leo.
If anyone cares, Maguire and his wife sent out a joint statement announcing their divorce earlier this week…
"After much soul searching and consideration we have made the decision to separate as a couple. As devoted parents, our first priority remains raising our children together with enduring love, respect and friendship."
SOUL SEARCHING….SOUL SEARCHING?????? IS THAT WHAT THE KIDS ARE CALLING IT THESE DAYS?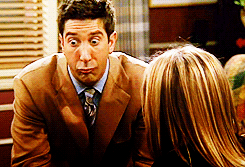 ---