Serena Williams Is A Beast, Shuts Down Reporter Who Called Her Winning Performance "Scrappy" (VIDEO)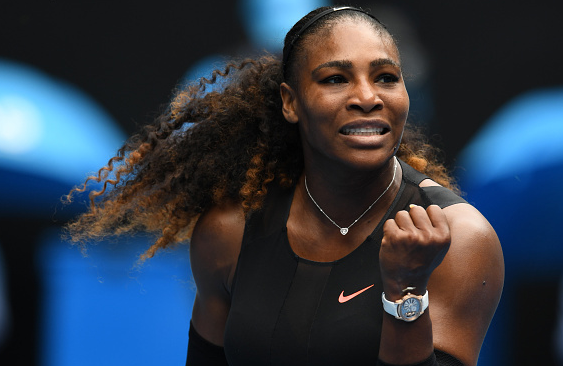 When you're at the top, the haters just seem to find you. No one knows this better than Serena Williams. The tennis superstar is one of the greatest to ever play the game, and she has had to deal with a ridiculous amount of haters throughout her career.
And a large portion of those haters hide out in the press. Williams beat Lucie Safarova during the second round of the Australia Open the other day, and instead of celebrating her performance, the press wanted to focus on the negative.
In the post-match press conference, the first question was from a reporter who described Williams' performance as "scrappy" and full of unforced errors.
Serena looked shocked and responded with, "I think that's a very negative thing to say. Are you serious?" And then she forced the guy to apologize!
Check it out…
Damn. That might be the most civil burn I've ever seen in my life. She was just like, "You should apologize," and the reporter was all, "I agree. I'm an idiot. I'm sorry."
Also, she did talk a little about her new fiance during the press conference. "He is an incredibly nice person. He really treats everyone the same, which is really cool to see," she told reporters with a smile on her face.
If you'd like to read more about her engagement, click on this link.
---