Trolls Shame Lady Gaga's Body During Her Super Bowl Performance, She Fights Back In The Most Loving Way (TWEETS)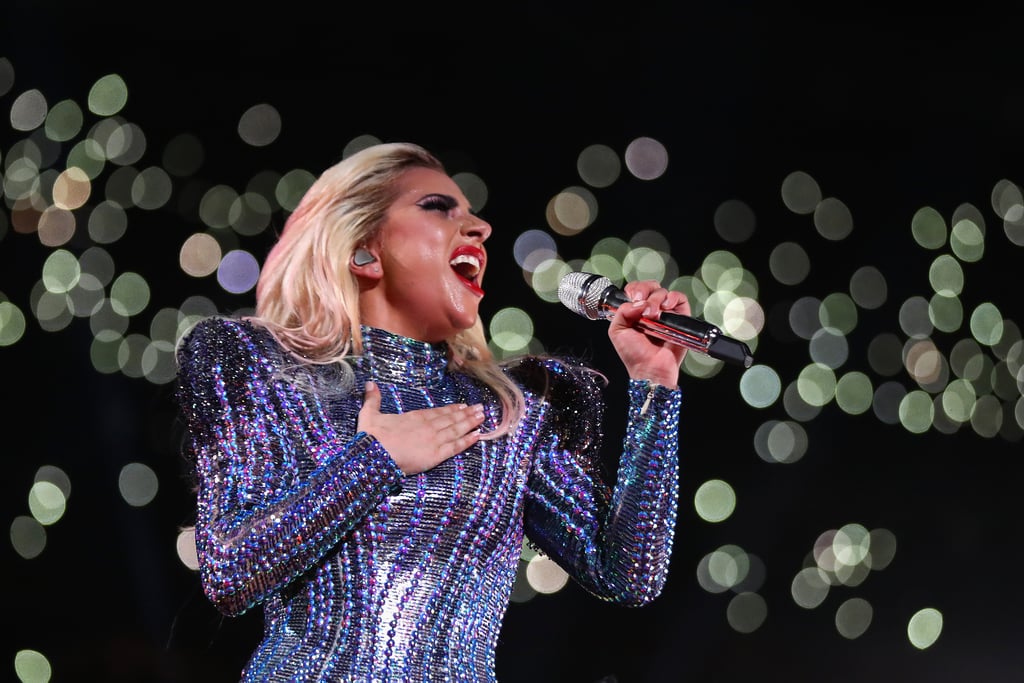 We don't like putting everyone who has something negative to say in the "box of haters," but in this case it's accurate. The only way to describe these people criticizing Lady Gaga's body is to call them haters.
Instead of focusing on her incredible performance, some people were too busy trying to find imperfections on Gaga's body. And the only thing they could come up with was that her stomach wasn't toned enough.
Seriously. They claimed her "flabby" stomach was too distracting…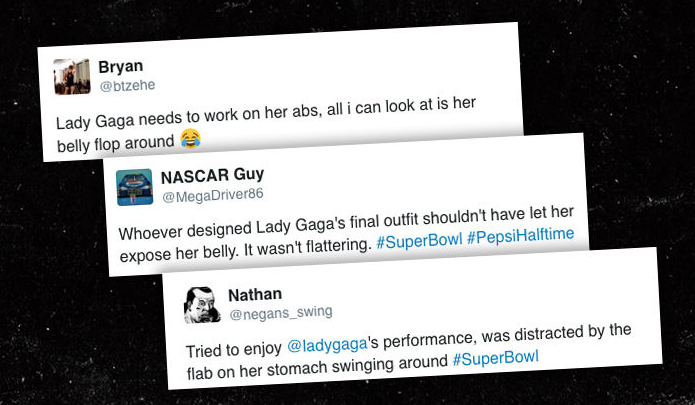 Now we're not going to waste our time looking over these people's profiles on Twitter, but we're willing to bet "NASCAR Guy" does not have a flat stomach. In fact, he's probably eating a chili cheese dog right now.
Lady Gaga refuses to let their negative comments get her down. And instead of replying to the trolls with insulting words, she decided to spread love…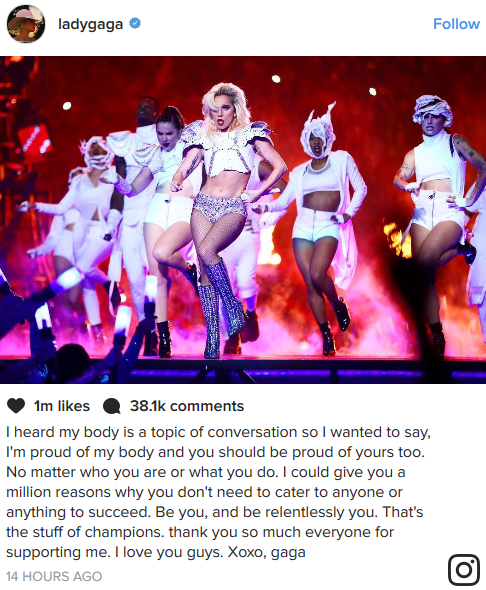 How can you hate Gaga? It's impossible. She could have easily just responded with "f**k the haters," but instead she used this moment to send a positive message to her fans.
You keep doing you, Gaga.
---