UPDATE: Carlos Santana Posts a Weak Retraction to his Beyonce Criticism Just as Beyonce's Amazing Isolated Vocals From the Grammy's are Released (VOCALS & APOLOGY))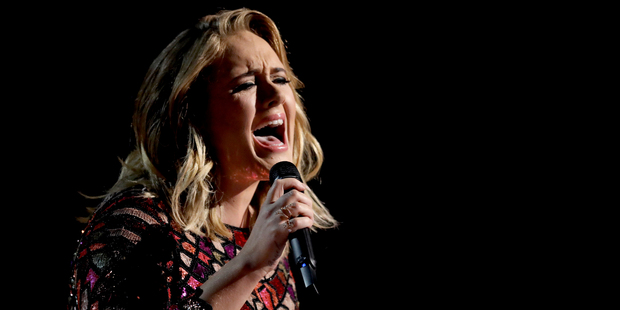 UPDATE!  Carlos Santana didn't want it with the Bey Hive.  After he criticized Beyonce, he retracted the statement by saying that his comments were taken out of context. Really?  How can that be? 
Read the original story below of what he said and then read what he posted on facebook. Then listen to Beyonce and you will see just how wrong he was!
ORIGINAL COMMENTS:
Most everyone (including Adele) is trying to figure out how Beyonce lost Album of the Year. She was a heavy favorite with her incredible Lemonade album. If you remember, the whole world basically stopped when she released it last year. It was all anyone could talk about for weeks.
But for some reason, Adele took home the big award Sunday night. There weren't a lot of people who agreed with the decision. Adele even broke her Grammy in half to share it with Beyonce. If you missed our story on that, you can click on this link to check it out.
Not everyone was shocked by Adele's win, though. Carlos Santana believes Adele deserved to win. The 13-time Grammy award-winner told AAP that Adele is more of a singer than Queen Bey.
"I think that Adele won because she can sing, sing. With all respect to our sister Beyonce, Beyonce is very beautiful to look at and it's more like modelling kind of music – music to model a dress – she's not a singer, singer, with all respect to her."
What? Beyonce isn't a singer? Are you kidding me? I'm not even Beyonce's biggest fan, so it feels weird defending her, but to say she's not a "singer, singer" is like saying oranges aren't orange.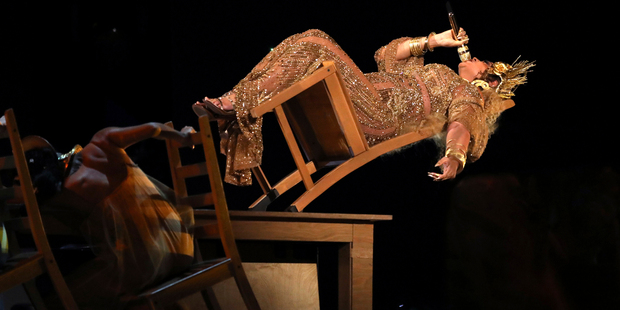 Santana seems to believe that if you put on a show during your performance, then you're trying to distract the audience from your voice.
"Adele can sing, sing. She doesn't bring all the dancers and props, she can just stand there and she just stood there and sang the song and that's it, and this is why she wins."
It's such a shame when people try to limit art. Standing on stage with just a microphone works for Adele. That's great. Beyonce loves to dance, perform, entertain…that works for her. It's like comparing a pizza to a hamburger. Most people like both hamburgers and pizza for different reasons.
Both of them are still food items.
NOW HERE IS WHAT CARLOS POSTED ON FACEBOOK?
His comments weren't taken out of context, he probably just realized how dumb they were and how powerful the Bey hive is.   All just in time…as we have her isolated vocals and it proves that Beyonce is the real deal!  LISTEN FOR YOURSELF!

---