Everyone Going After Nicki! Rick Ross Shades Nicki Minaj In New Diss Track, Claims He Warned Meek Mill About Her! (AUDIO)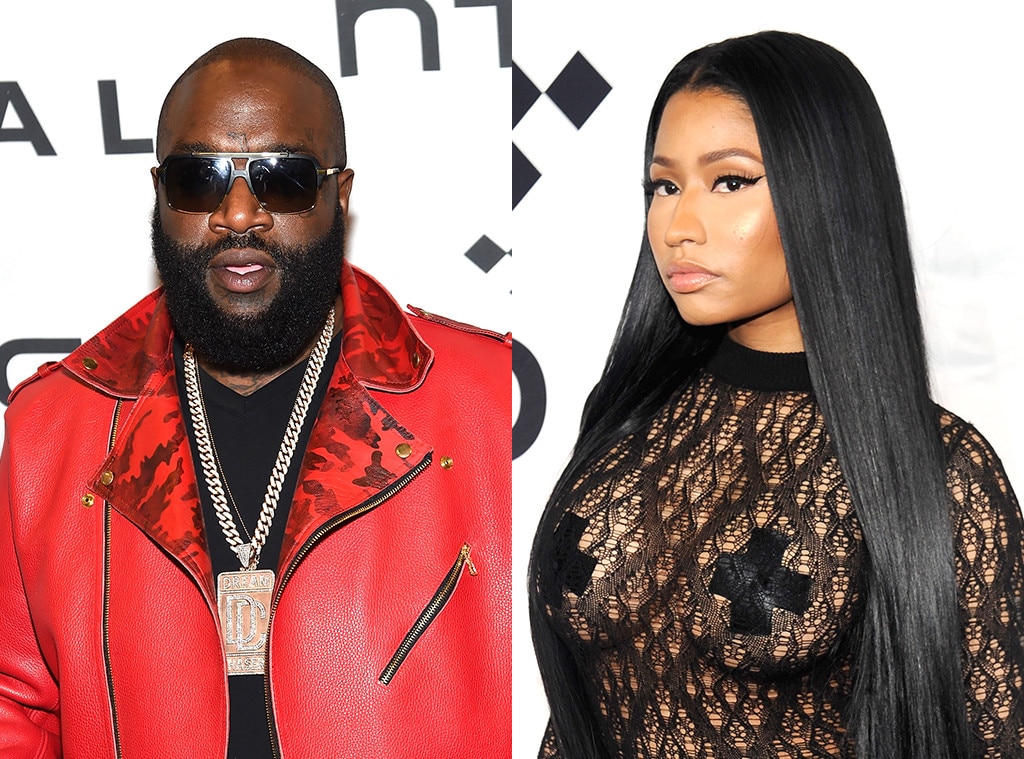 Well, Nicki Minaj is falling harder than a UFC fighter with no hands. Ever since Remy Ma opened the door for people to slam Nicki, there has been a steady amount of traffic walking inside the door.
The latest visitor to the shade room? Rick Ross. He released Rather You Than Me at midnight, and his fans were quick to discover a few diss tracks aimed at multiple artists, including Minaj.
In the song 'Apple of My Eye,' Ross claims he warned Nicki's ex Meek Mill about starting a relationship with her, "I told Meek I wouldn't trust Nicki, instead of beefing with your dog you just give him some distance," he raps.
As some of you may remember, Minaj and Mill split back in January after being together for almost two years. She went on Twitter to confirm the break up…
"To confirm, yes I am single. Focusing on my work & looking forward to sharing it with you guys really soon. Have a blessed New Year. Love u."
By the way, Meek approves of this new track by Ross. He went on his Instagram and posted the photo you see below with the caption, "Rozay been told me don't trust you. 3.17.17 #ratheryouthanme."
If you got beef with Nicki, now is the time to release it out the oven. THE KITCHEN IS CROWDED!
---