One Killed And Multiple Injured During Failed Robbery Attempt On Fashion Nova CEO In Hollywood Hills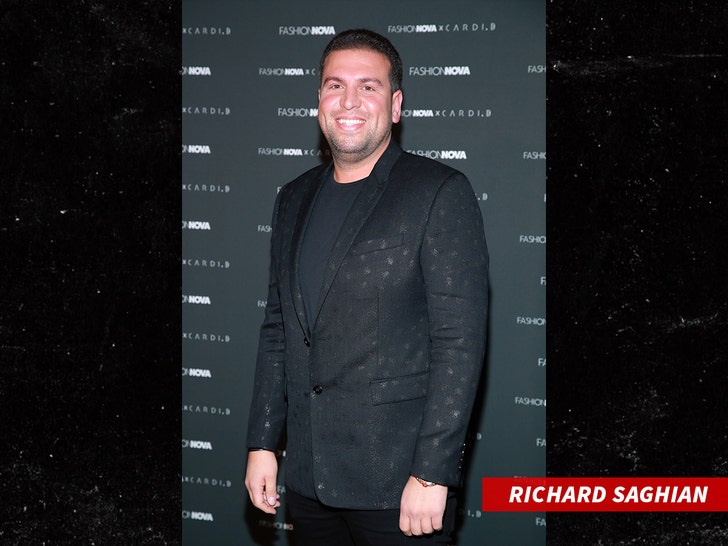 Yikes. Richard Saghian, the CEO of Fashion Nova, is lucky to be alive today after a failed robbery attempt early Friday morning deep in the Hollywood Hills.
It all started around two in the morning on Friday outside Saghian's home on the famed Blue Jay Way street. Apparently, three suspects in an Audi began following Saghian's Rolls Royce home. It's still not clear if they knew Saghian was inside, or if they were simply following it because of the vehicle's value.
Either way, once the vehicle parked, the suspects jumped out and that's when the shooting happened. Thankfully, Saghian was already inside the house when the bullets started flying.
A security guard reportedly returned fire and struck two of the suspects, killing one of them.
The Audi then fled down Blue Jay with a flat tire and LAPD cornered the car just outside the border of Beverly Hills. The suspect who died was still in the car. Cops say another suspect who was wounded was taken to the hospital in critical condition. The third suspect in the car was uninjured.
As for the heroic security guard, he was found hiding under a Range Rover at a nearby house. He's a retired sheriff's deputy. According to the report, he was shot in the stomach and transported to the hospital. No word on if his injuries are life-threatening or not.
The scariest part about this?
Law enforcement sources tell us they're working to connect this incident with similar cases that have happened recently in the area.
Damn. Someone is out here targeting the Hollywood Hills. For those wondering, Saghian's net worth is reportedly around $50 million, although it's mostly just speculation. Bottom line though, he's super rich.
If I were that rich, I'd be rolling in a 1996 Chevy Corsica. I'd be dressed in clothes from Walmart. I'd have a security guard, but he'd be disguised as well. He'd just look like my disheveled friend. Ain't no one trying to rob us.
---