The Details Surrounding The Trevor Bauer Sexual Assault Drama Are Getting More And More Disturbing
We told you yesterday that a woman was accusing Dodgers star pitcher Trevor Bauer of assault. At the time, we didn't know too much information, only that she had went to the hospital for injuries and filed for an order of protection against him after two sexual encounters.
Bauer's legal team fired back and basically said the injuries were sustained during rough sex, which the woman asked Bauer for repeatedly, and everything they did was consensual.
Well, now the woman and her legal team are sharing more of their story, and it's pretty disturbing. Her attorneys filed an 84-page temporary restraining order application, and the details are tough to read. The 21-year-old woman met Bauer on Instagram.
She first met up with him in person at his home on April 21.
The woman says she and Bauer were having sex … when he began to aggressively put his fingers down her throat. The woman says she asked him to stop and he complied. But then, according to the docs, the woman claims Bauer 'wrapped my hair around my neck and choked me.' The alleged victim says she 'lost consciousness.'

When she awoke, the woman says she was face down on the bed … and Bauer was having anal sex with her. An act to which she says she did not consent or even want.
Yeah. She's claiming that Bauer was having anal sex with her while she was unconscious, which is just all kinds of f**ked up.
Still though, she didn't feel like he was an "imminent threat" to her, so she decided to spend the night. In the morning, she told Bauer she was not comfortable with how things went down the previous night and then left.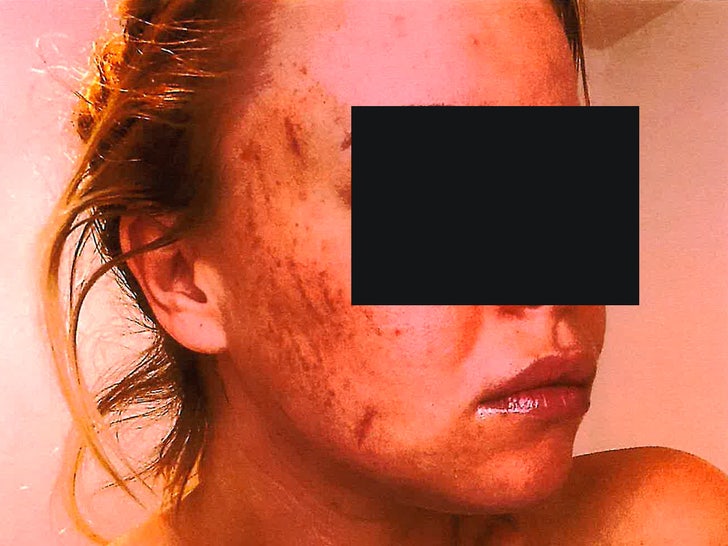 Four weeks later, Trevor invited her back to his home, and this time they agreed on a safe word. Only problem with this is that Bauer didn't give a single f**k about it.
The woman claims Bauer started to choke her 5 minutes into the sexual encounter, she again lost consciousness — and when she woke up, Trevor was punching her in the head and face.

Bauer's accuser alleges her lip was busted open and she could taste blood in her mouth — but Bauer attempted to comfort her by whispering 'You're safe. I'm here' while scratching her back. The following day, the woman says she went to a hospital in San Diego where she had CT scans performed on her brain, neck and face.
Doctors at the hospital asked her how she got these injuries, and when she told them, the police department came to investigate. She also apparently has voicemails from Bauer, where he admits he went too far.
As for Bauer's legal team, they've updated and released text messages between Bauer and the victim.
You can check them out below…
Trevor Bauer's representatives sent Larry Brown Sports what they say are text messages between Bauer and the woman who has accused him of assault.

The messages allegedly came between the 1st and 2nd encounters. Police in Pasadena are investigating https://t.co/6LNthTVagr pic.twitter.com/NDjJNgUKam

— Larry Brown (@LBSports) July 1, 2021
Here's the thing though, these text messages were between the first and second encounter, so they don't address the allegations of him punching her while she was unconscious.
Also, she never stated here that she wanted to be penetrated while she was unconscious. And if they agreed on a safe word, and he didn't listen to it, that's also messed up.
I'm not sure these text messages do anything for him, at least not legally. Maybe it'll convince some bros online that he's innocent, but I don't think the judge will be impressed.
---